Author | Peter Chaffin
This month we answer a few questions frequently raised at training classes. We also look into how to qualify as a professional arborist.
---
I write this as we head into tax time and beautiful winter temperatures which, after the long hot summer, are making tree work really acceptable – working without your eyes steaming up with sweat, yes how lucky are we? Winter in Queensland really is the time to be an arborist.
Don't forget to keep your hands warm though and even consider wearing some gloves as damage to the nerves in your hands and arms from vibration (Hand Arm Vibration Syndrome – HAVS) is more likely in cold weather.
Gloves will help to insulate against the vibration and keeping hands warm helps too.
You could also consider a few star jumps stretches and a general warm up routine before starting work.
The big task at TFT this month is the need to convince the minister of finance that the list of new kit we have proposed really is needed (we are optimistic and excited!)
We have noticed that during some of our training sessions at TFT several common questions are raised regarding various techniques and practices that have often been passed on to newcomers within the industry.
Usually by well-practiced mentors are often misconstrued and as myths tend to prevail as legend!
I would like to share some of them with you with and attempt to explain a few of the more commonly discussed points as we go.
"It's OK to use climbing irons and spike trees especially on smooth barked trees when I have to branch walk for speed and safety. The spike holes are only small and the tree won't feel it!"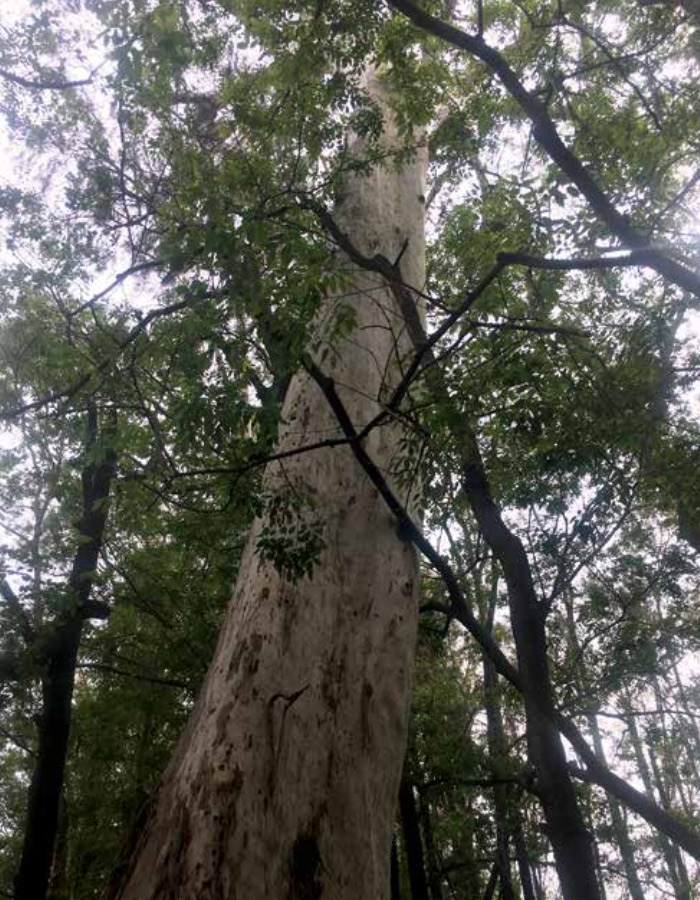 "Remember to schedule in regular refresher and update training sessions."
The practice of using climbing irons on trees that are not dead or being removed is proven to wound and cause severe long term damage to trees. The practice is not aligned with any current industry standards or recommendations. The Australian Standard AS4373 Pruning of Amenity Trees makes specific reference under section 5.1 to the fact that any equipment particularly climbing irons or spikes used when climbing or pruning that will cause wounding of the bark and conductive tissues must not be used on trees that are to be retained.
"I make all my final pruning cuts on a 45 degree angle so that rain water runs off to stop the wood rotting out."
Absolute myth – not correct. It is well documented and proven within the long established works of the legendary Dr Alex Shigo and his 'CODIT' model that final pruning cuts have to be made at the appropriate position and angle, dictated by the branch bark ridge and the branch collar to enable the tree to react and protect itself which has absolutely nothing to do with water run-off.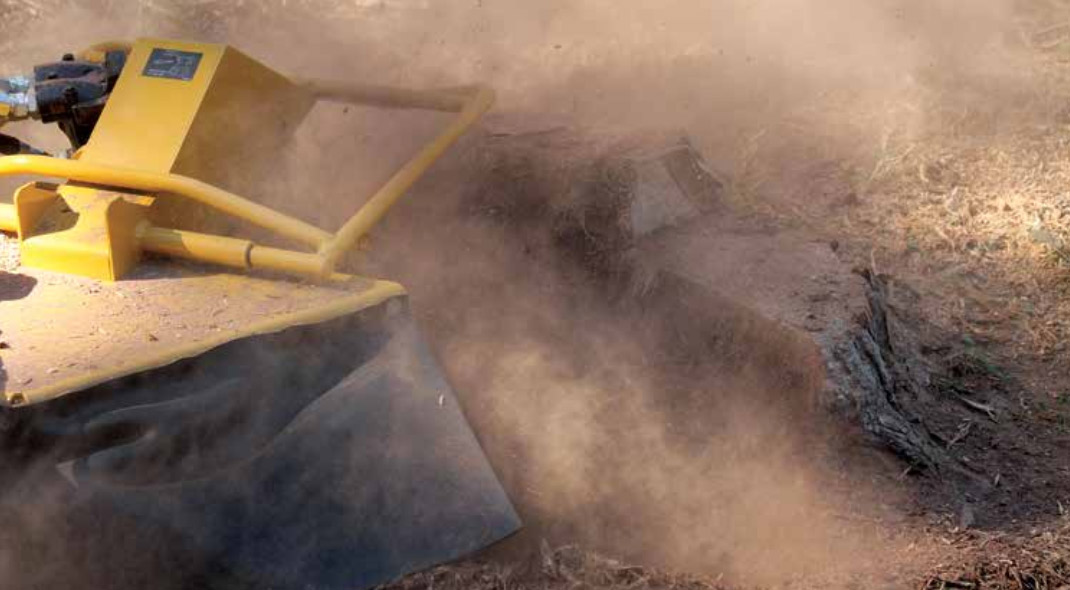 "I always file my rakers down so the saw cuts better."
On all brands of chainsaw chain the depth gauges (commonly called rakers) regulate the depth of cut and amount of wood each tooth can cut.
They are designed to be one of the main safety features of the chain. If they are not set to the correct level when sharpening the chain by using one of the various measuring tools/file guides available the chain will not conform to the manufacturer's recommendations.
The practice of filing down the depth gauges to a position that is lower than that recommended by the chain manufacturer is generally irresponsible and constitutes to the modification of a major safety feature.
Unlawful chain modification has been proven to have been a major contributor in many chainsaw accidents and causes an increased risk of kickback push back and pull in accidents with the chainsaw.
It also increases wear and tear to the machine and greater operator fatigue.
It will not increase the chains cutting performance and is generally performed as an excuse for poor sharpening techniques.
"I always make the back cut at an angle when felling trees so the tree won't come back at me."
Myth – Some old school tree felling crews considered that this was the case but it has long been proven through extensive discussion, workshops, theory and standard setting within the industry that the main back cut used as the final cut to release the tree is made at the back of the tree at a height of up to 10 per cent of the tree diameter above the flat cut of the scarf or felling notch retaining a strip of holding or hinge wood of a suitable width that is used to control the fall of the tree.
This practice is well documented in the tree fallers manual published by CSIRO and is also covered in all felling courses carried out by TFT.
"I have my chainsaw ticket for level 2 tree felling so I am certificated to fell any size tree that comes along."
This is not correct as this level will only cover the holder to fell small trees.
The definition and content of various competency standards and training guidelines are compiled by the relevant industry advisory boards and based upon extensive industry consultation processes.
Currently the majority of tree felling units are based on forestry practices or amenity tree work practices or a combination of the two industries, therefore in the current AHC Cert III arboriculture qualification units of competency are included to cover both forestry and urban tree felling techniques.
The tree felling tickets are generally referred to as levels 1, 2 or 3 are defined in the latest standards in detail but generally recognised as the following.
Level one chainsaw is maintenance of the saw and the trimming and cutting of trees felled by others and already on the ground
Level two chainsaw is felling of small trees sometimes referred to as simple felling using basic cuts to fell a tree considered to be small which is generally considered to be less than a standard chainsaw bar length up to approximately 40cm in diameter
Level three chainsaw consists of two competency units that refer to intermediate and advanced level tree felling.
These advanced levels require the operator to demonstrate a range of techniques with the advanced level currently the highest ground based competency unit level covering the felling of multi stemmed hollow and dead trees with no height or diameter restrictions.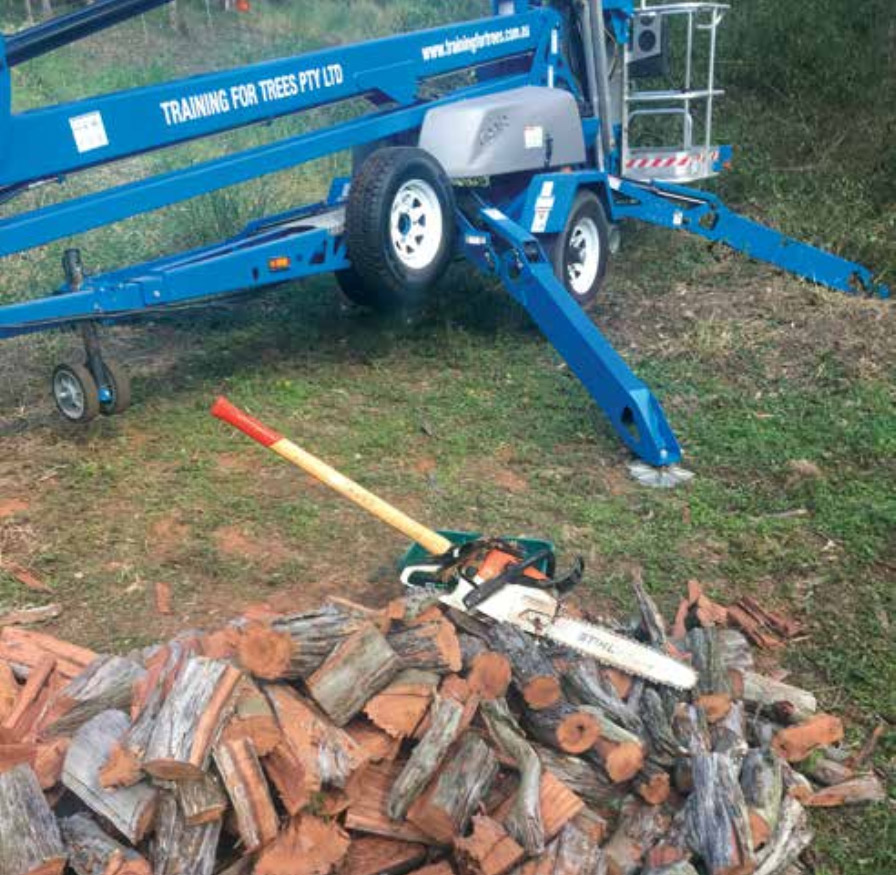 For your chainsaws you should make sure that you have a dedicated tool kit to enable you to carry out chain maintenance and the following items should be carried as a minimum.
File holders marked with correct filing angles
Roller guides for the file if applicable
Suitable chainsaw round files with handles to suit the above file guides
Fine toothed flat files for depth gauge maintenance
Depth gauge regulating tool
Guide bar dressing tool
Vernier callipers to measure and ensure even cutter length
Marker pen so that you can mark the first cutter filed as the starting point.
Your local dealer should also be able to advise on the correct tools and equipment to maintain your saw chain in the correct condition.
A blunt chain can usually be recognised from a visual inspection by the fact that it is covered with baked on tree sap or the chrome plating of the cutter is scuffed and serrated along the top plate.
If the chain becomes blunt while in use, then woodchips will become a dusty powder, cutting performance will decrease rapidly and extra pressure will need to be applied.
This can be extremely dangerous as loss of control due to the extra pressure needed to make the cut can easily occur.
Blunt chains will not self-feed into the cut and may skate and bounce which will increase the risk of kickback. So if you find any of the above symptoms happening then you must stop let the bar and chain cool down and sharpen the chain.
Make sure you have the correct size of file and guide
Check all components for excessive wear or damage
Maintain correct filing angle
Maintain even pressure and strokes on the file
Keep all cutters the same length then they will all enter the wood at the same height reducing vibration and one sided cutting habits
Remove all damage from cutters
Check height of depth gauges using the correct gauge
Avoid damaging other component parts of the chain.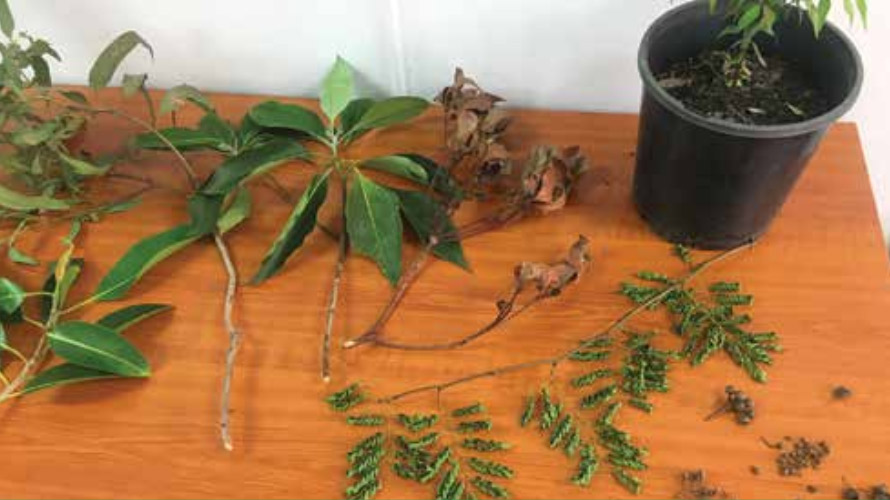 Refreshers Update Training
Hopefully some of the myths have been dispersed by now, but just to say there are some wonderful individuals that make up the arboricultural industry the world over. They all have one thing in common and that is they are all about trees and at the end of the day local knowledge regarding the characteristics of a particular tree or timber can be a key factor to using our various skills and techniques along with regular training and updating of skills and knowledge which as you all know knowledge is power.
It's really important to update your certification levels regularly over time as new techniques and standards are getting developed and updated fairly often and it's recommended that updates are carried out and documented.
Qualifications need to be maintained as current and the best way to maintain currency is to have a refresher update in the unit of competency and receive an updated certificate.
Refreshers are generally carried out in a shorter time frame than a full training course consisting of an assessment and update of current skill levels which generally picks up and corrects any bad habits that may have crept in over time.
The modern world of arboriculture is a far cry from the days that we just felt lucky to be doing a job using big noisy equipment and lifting heavy things!
Making the effort and spending the time to study and achieve the relevant arboricultural qualifications will lead you on a lifelong journey in one of the most diverse industries I know and build you a skill base that you can use anywhere in the world.
Training assessment and refresher courses are available for operators in all areas of the arboricultural industry some of the popular ones include:
Chainsaw maintenance
Pole saw operations
Tree felling
Brushwood chipper
Stump grinder
Pruning
Climbing
Top handled chainsaw use with techniques for operators working from a rope and harness or from the basket of an EWP.
Qualifications
To be able to work as a qualified person within the arboricultural industry general requirements are that you will complete an apprenticeship and achieve the AHC30816 Certificate III in arboriculture which is currently accepted as the minimum industry standard requirement to be able to be considered as a trade level qualified working arborist.
RPL – Recognition of prior learning
There is an extremely involved process in collating and providing the required evidence for an RPL and it generally is not the easy way out that some people seem to believe.
The pathway to achieve the Certificate III in arboriculture qualification involves the completion of 23 industry endorsed units of competency that have been engineered approved and nationally mandated by industry working groups and government funded skills organisations.
Once you have achieved the Certificate III in arboriculture the next step if you wish to continue to progress within our industry is to follow the pathway from trade level working arborist and step up to undertake the AHC50516 Diploma of Arboriculture.
To achieve this qualification you will need to have a considerable working tree knowledge and complete training and assessment in 10 industry endorsed units of competency that have been engineered approved and nationally mandated by industry working groups and government funded skills organisations to ensure that achieving this qualification will enable the graduate to operate with the required skills for consulting arborists in the arboricultural industry.
At TFT we believe the message is finally getting through regarding the importance of training and qualification and the benefits that it can bring to everyone including the trees.
Common question to the office at the moment is:
"What do I need to do to become an arborist?"
Our advice regarding entering into the arboricultural profession is to enrol in the course that best suits your needs then commit to invest as much time learning the processes and procedures of the job as possible ask lots of questions and make an effort to learn some tree names.
Make an effort to take ownership of your learning both at work and in your own time. Even when you are dragging branches to the chipper you could be learning about trees. How do they look, how heavy are they, what colour is the timber what other features do you notice.
A tried and tested process that we at TFT have been suggesting for several years now is proving to be so true regarding the almost everyday question we get from employers which is:
"We need a new groundie climber or consulting arborist to join our operation."
New workers don't grow on trees unfortunately but if you want to have reliable professional staff you have to be prepared to invest in them. The process requires a level of investment both financially and in time and effort requiring amongst other things large amounts of support tolerance patience understanding and so on!
One of the best sources for new staff often overlooked is that some of the best new recruits could actually come from within your company, where a current employee is encouraged and supported to step up to the plate and develop new skills while, to some extent, learning on the job and continuing to earn their keep at the same time.
When this process is coupled with the journey through the arboricultural Certificate III or the Diploma qualifications and you are prepared to work with the student and the training organisation the outcome is a well-rounded competent and qualified staff member that is a real asset to your business.
We recommend employing as many new recruits as you are able to support but bear in mind that supervision is recommended to be one qualified worker to one apprentice.Various incentives are available to assist employers and students that are eligible.
Training in general could tend to slow things on the work site down a little initially although as your apprentice makes progress through the training process they will gradually begin to repay your investment in their future by becoming more useful and able to operate more efficiently within your company.
By the time they graduate they will probably go on to become your next head climber crew leader or manager and could also be helping to train your next apprentice to keep your company evolving.
If your apprentice decides to leave and move on once they are qualified then at least you will have had some return on your investment while they were employed with you and if you get the balance right then there will always be upcoming apprentices that will keep the cycle flowing giving you access to staff that already know your business and systems that will continue to provide a return on the investment you have made in them.
Training is as important as the servicing of vehicles and machinery, after all, workers are the machinery that you run and need to maintain to enable the smooth operation of your business. At TFT we conduct most of our training and assessment at our modern training centre with access to in-house trainer assessors, all the required up to date tools and equipment, local worksites and resources.
We take our students on a journey which begins with their enrolment and continues through the individual units of competency that collectively make up the qualification with regular face to face classroom sessions issuing of assignments to be completed in the workplace and working with employers to ensure their apprentice is getting experience at work and meeting their performance requirements.
We are also able to travel and deliver and assess within the workplace.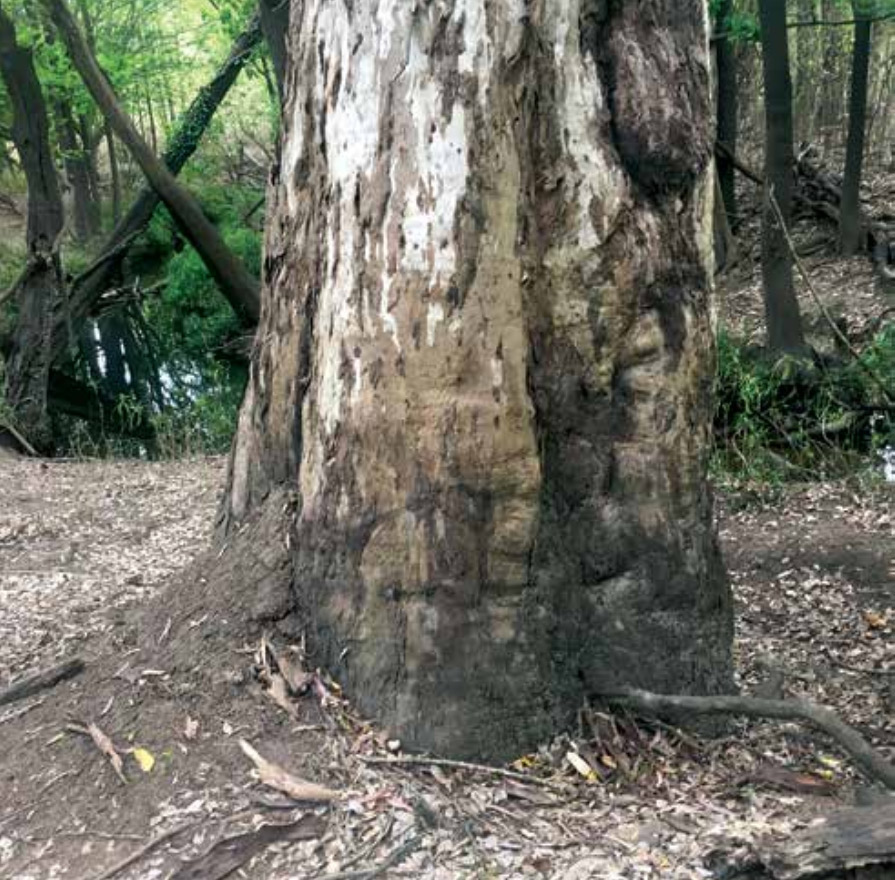 Training For Trees is a privately registered training organisation (RTO).
We are completely independent and are not auspiced attached to or operating under the direction or licence of any other RTO or parent company, which means we are able look after our students and employers at every step of the journey and beyond.
It has been proven that independent training and assessment increases staff retention safety awareness productivity and efficiency.
Remember to schedule in regular refresher and update training sessions.
If you want to be officially classified as a qualified arborist/you will need to complete the appropriate level of qualification:
AHC30816 Certificate III in arboriculture Or
AHC50516 Diploma of arboriculture.
Safety Rules
Check out your eligibility for funding. Enrol now for the next intake Certificate III Arboriculture and Diploma. Now booking Chainsaw courses running regularly(all levels), EWP Licence, First Aid, Working at heights, Chipper, Stump grinder, Polesaw and AC/DC. Contact us for your qualifications, short courses VOC, RPL and refresher training. Train with us and leaf qualified. See our website www.trainingfortrees.com.au for details or email info@trainingfortrees.com.au