AHC20513 Certificate II in Arboriculture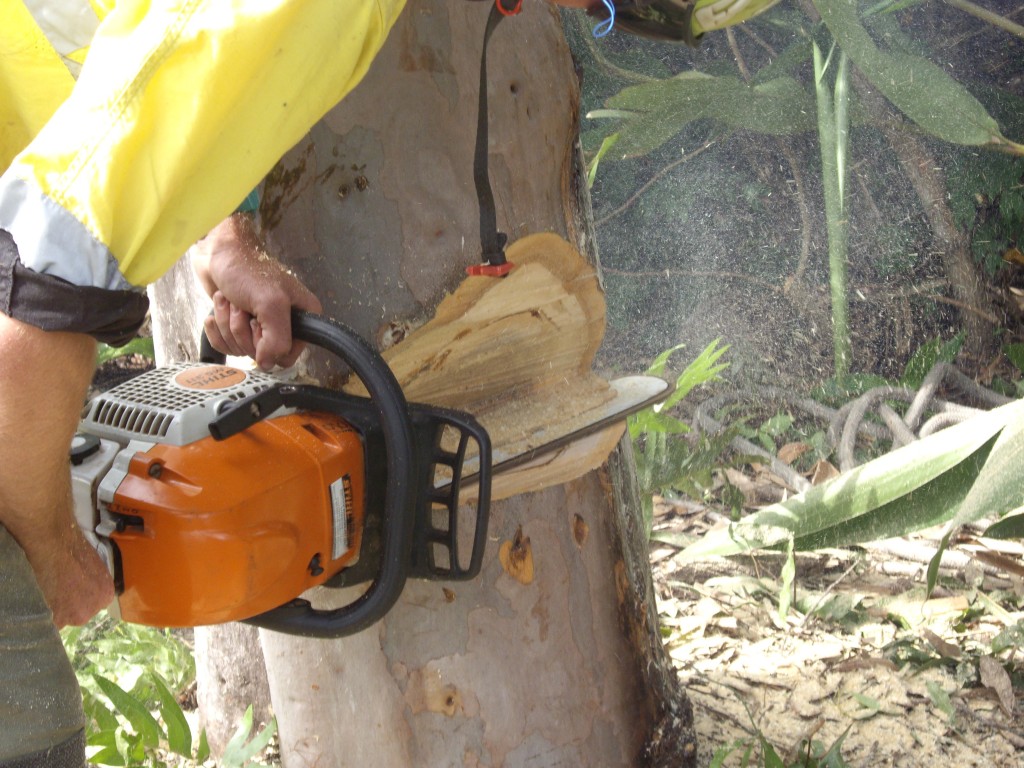 This qualification provides a pathway to an  occupational outcome in arboriculture. The arboricultural industry expects this qualification to be achieved to meet job outcomes such as an arboriculture ground worker. This qualification does not require a person to climb trees, however, units that include the basic skills and knowledge required to climb trees have been included.
An example of what you will learn and be able to apply in the workplace:
Apply OH&S requirements policies and procedures
chainsaw use and tree felling
 ground based rigging
operate a mobile chipper mulcher
provide basic emergency life support
prune shrubs and small trees
standard climbing techniques
conduct tree inspections
Study & Career Pathways
Upon completion of this program you'll receive a nationally recognised trade qualification in arboriculture and will be qualified to work within the tree industry. Further training pathways from this qualification include, but are not limited to, Certificate III in Arboriculture. Industry advises completion of AHCARB203A Perform above ground pruning and AHCARB204A Undertake standard climbing techniques for individuals intending to progress to the Certificate III in Arboriculture. Pathways from this qualification leads to  the Diploma in Arboriculture
Entry Requirements
There are no specific entry requirements for the AHC20513 Certificate II in Arboriculture
Completion
To receive AHC20513 Certificate II in Arboriculture learners must achieve 15 units of competency as specified in the Agriculture, Horticulture and Conservation and Land Management Training Package, as described in the packaging rules for AHC20513 Certificate II in Arboriculture. The fifteen units of units of competency  consist of " eight core" and "seven elective" which are delivered by means of Face to face lectures, with hands on and practical training sessions, as well some partial  assignments/self study that are set by Training For Trees
Assessment
Assessments are completed both during classroom sessions and after the completion of the unit. The structured assessment process is designed to meet the needs of each individual participant within the requirements of the unit of competency and the respective Performance Criteria.
Assessment will be conducted using a variety of methods including:
practical demonstrations
written responses to questions
observation
third party reports
oral questioning
Delivery
This exciting course is delivered each Friday 8am to 4pm over six to eight months and is  within the AQF guidelines regarding the amount and volume of learning expected. The time sacle may vary and is very much dependent on the candidates competence/standard of performance.
Location
Head Office 8 Forge Close Sumner – Practical training will be delivered off site at various locations including Kuraby Nudgee & Wacol. Transport to these venues will be provided if necessary.
Our Commitment
Training For Trees guarantees their commitment to assisting learners in achieving the required outcomes throughout and at the completion of their training as per the requirements of industry in accordance with the SRTO 2015 and Vet Quality Framework.