AHC30816 Certificate III in Arboriculture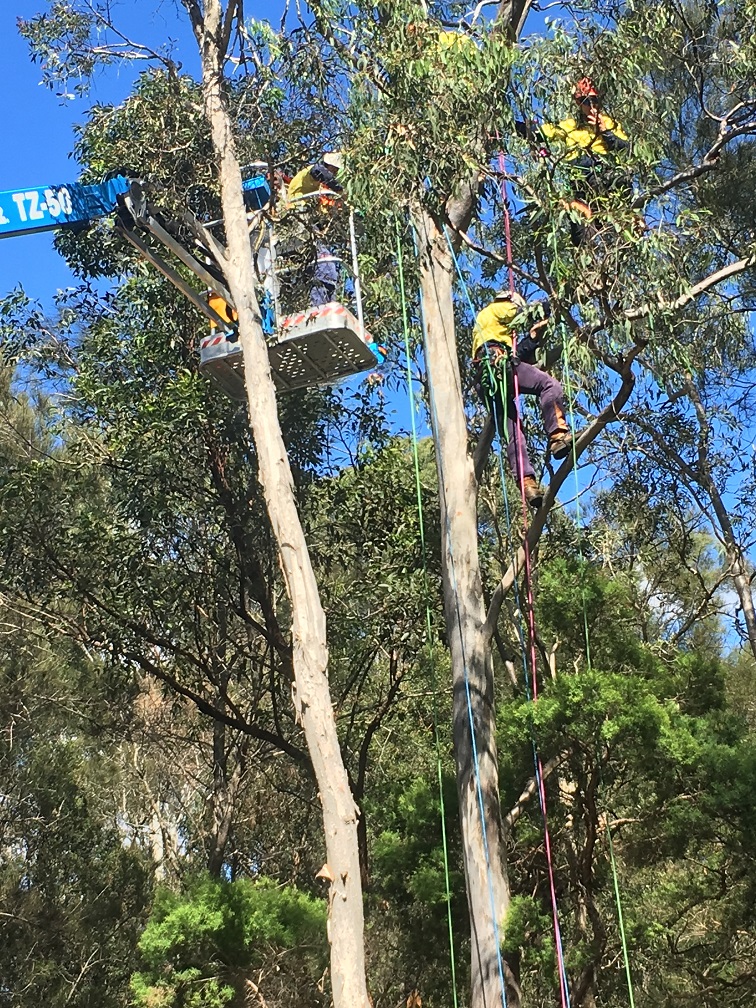 *Enrolments – Now open
This qualification provides occupation outcomes with a range of specialised knowledge and skills to undertake skilled work and as a pathway for further learning required for arborists in the arboriculture industry.
Possible job titles relevant to this qualification include the general title Arborist, and the specialisation titles:
 Climbing Arborist
 EWP Arborist (HRW Assessment included at TFT)
 Ground-based Arborist
The qualification covers both ground-based workers and those working at heights. This qualification does not require a person to work at heights, however, units that include the skills and knowledge required to work at heights, both from an elevated work platform (EWP) and by climbing trees, are included as elective streams.
An example of what you will learn and be able to apply in the workplace:
 EWP training and HRW Assessment (included in EWP/Climbing stream)
complex climbing techniques (Climbing Stream)
aerial rescue (EWP & Climbing Stream)
chainsaw use and tree felling
operate a polesaw
rigging
perform pruning operations
tree identification
coordinating work on site
Funding available for individuals and employers please contact course co-ordinator 07 3279 4608 for further information.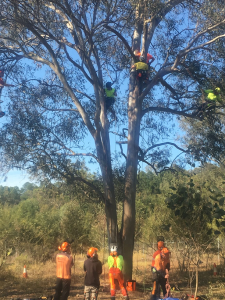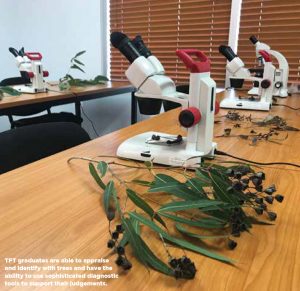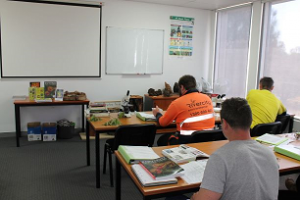 Course Start Dates
| | | | |
| --- | --- | --- | --- |
| 22nd May,2020 | 10/38 Limestone Street, Darra QLD, Australia | | |
Study & Career Pathways
Upon completion of this program you'll receive a nationally recognised trade qualification in arboriculture and will be qualified to work as an arborist. Pathways from this qualification Diploma in Arboriculture.
Entry Requirements
There are no specific entry requirements for the AHC30816 Certificate III in Arboriculture. However all students will be required to have completed and Australian Senior Secondary Education (or similar). An LLN assessment will also be undertaken.
Completion
To receive AHC30816 Certificate III in Arboriculture learners must achieve 23 units of competency as specified in the Agriculture, Horticulture and Conservation and Land Management Training Package, as described in the packaging rules for AHC30816 Certificate III in Arboriculture. All 23 units of competency are delivered face to face at our arboricultural  training and education centre  in Darra.
The twenty three units of units of competency  consist of " fourteen core" and "nine elective" which are delivered by means of face to face instructions and demonstrations, with hands on practical training/classroom sessions, as well as assignments/self study that are set by Training For Trees to be supervised practised/self study and completed within the workplace/self study.
Assessment
Assessments are completed both during classroom sessions and after the completion of the unit. The structured assessment process is designed to meet the needs of each individual participant within the requirements of the unit of competency and the respective Performance Criteria.
Assessment will be conducted using a variety of methods including:
practical demonstrations
written responses to questions
observation
third party reports
oral questioning
Delivery
This exciting course in AHC30816 Certificate III in Arboriculture is delivered over 12  – 24 months and is within the AQF guidelines regarding the amount and volume of learning expected. The timescale may vary and is very much dependent on the candidates competence/standard of performance.
Classes for theory and practical simulated working activities  are timetabled at the commencement of the course and issued upon stream selected.
Location
Training For Trees® have several  training venues within Queensland. The theory and part practical,  will be conducted at our dedicated  arboricultural training and education centre: Unit 10 38 Limestone Street Darra with additional practical training being held at Wacol,  This course is also available for on site "workplace"  training for  corporate clients including councils (group training) upon request.
Our Commitment
Training For Trees® guarantees their commitment to assisting learners in achieving the required outcomes throughout and at the completion of their training as per the requirements of industry in accordance with the SRTO 2015 and Vet Quality Framework.