Words And Images | Peter Chaffin
As I write this month's editorial, Christmas decorations are for sale, the rain has finally arrived in SEQ and it's amazing to see how fast the vegetation has changed from brown to green
---
It seems to have happened almost overnight. I'm constantly in awe as to how versatile, tough and adaptable our flora is and how our trees react and maximise their positions within their environment. This serves as a constant reminder of the great privileges we have in our chosen careers. As arborists we are able to work with the largest most amazing dynamic structural living things in the world on a daily basis in the "lucky country" where it sometimes never rain!
At Training For Trees we are proud to be educating the latest and potentially the greatest up and coming stars of our industry who will be dedicated to providing a high class service to all things arboricultural. There are some amazing employment opportunities out there at the moment with well trained and qualified arborists in high demand. The enthusiasm and excitement at TFT continued recently at the Queensland State tree climbing championships that were held on a rather wet weekend.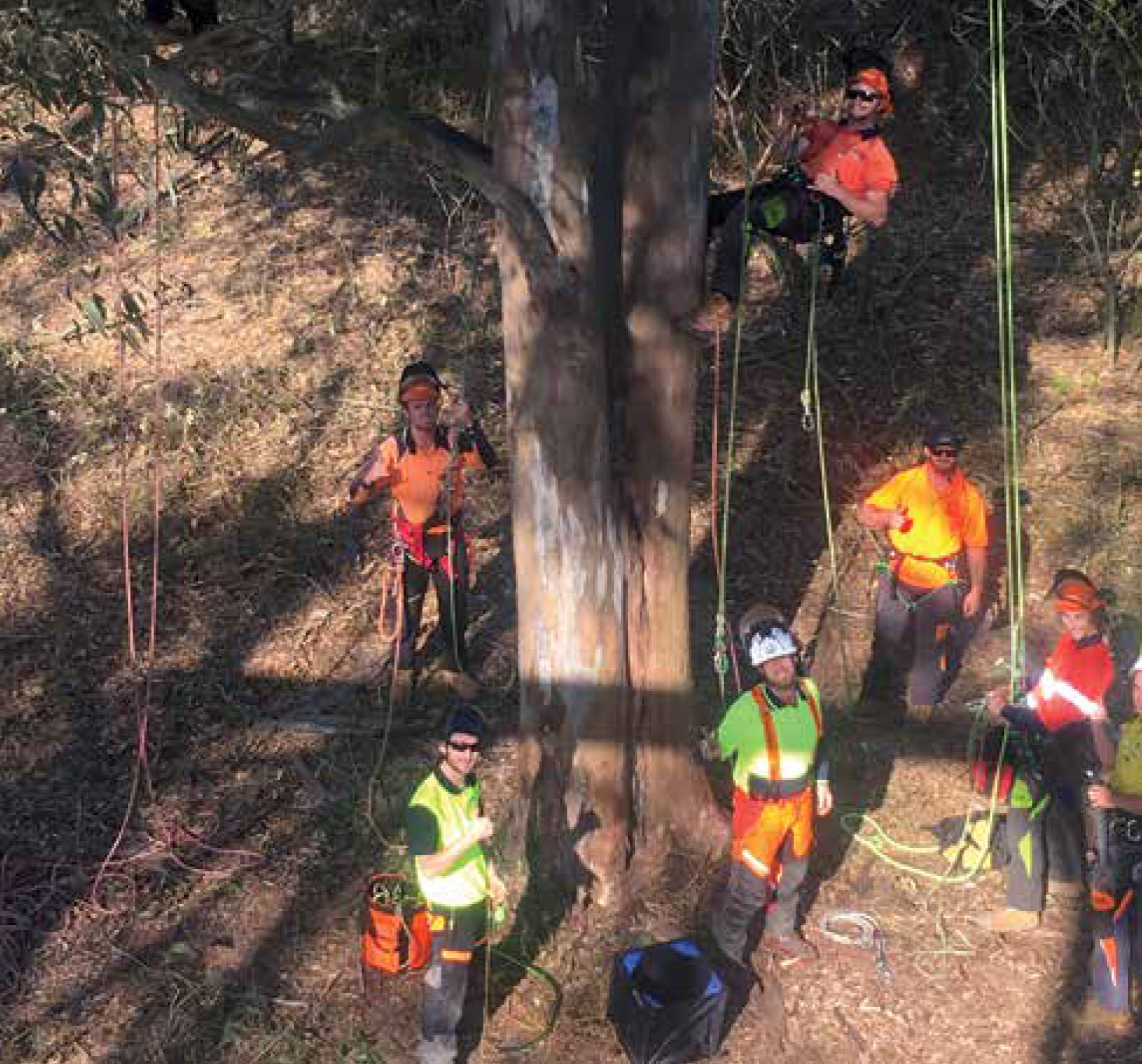 There was a good turnout for a wet weekend in the middle of the Sunshine coast hinterland and we would just like to say 'well done' to all the QAA members and volunteers who made it all happen. We are extremely proud to be able to say that 11 of the competitors were either currently enrolled or recently graduated students from TFT. They achieved places ranging overall from first, second and third to some high rankings in the rookie class. Well done guys, great work. The arboricultural industry used to be considered as an offshoot of forestry or horticulture and just a job you did if you got poor grades at school and could lift heavy things, use spikes like a pro and wanted to look like a champion body builder.
However arboriculture is now becoming recognised, established and respected as a professional industry and rightly so. To be able to work in the arboricultural industry general requirements are that you should need to be qualified to at least as, but not limited to, WHS experts, social media gurus, diplomats, relationship counselors, businessmen, accountants and sales experts and there is probably a whole lot more too! The arboricultural industry is a fantastic profession that generally seems able to provide a source of income even in difficult economic times. Over the past ten years or so there has been a lot of industry involvement regarding standards of training packages and the constant need for updating them to meet the ever changing requirements of industry.
"One of the best sources for new staff often comes from within your company when a current employee is encouraged and supported to step up to the plate and develop new skills."
Training packages and individual units of competency are the only way to meet industry requirements and to achieve the required qualifications is the way to be considered as competent and qualified in your trade. The completion of training and or assessment to achieve the relevant units of competency as agreed by industry ensure that high standards are promoted and maintained. On the subject of skills, generally the most professional and successful companies invest heavily in training up and coming staff as well as ensuring to provide ongoing training for existing staff members and continue to strive to maintain high standards.
Unfortunately there are still some operators within our industry that believe that training or PPE is not required and that things like the wearing of ear muffs is a dangerous activity and that it's normal and acceptable to push the small logs into the chipper using their feet while maintaining an attitude like "It won't happen to me!" The completion of the AHC30816 Certificate III in Arboriculture is currently accepted as the minimum industry standard requirement to be able to be considered as trade level qualified working arborist.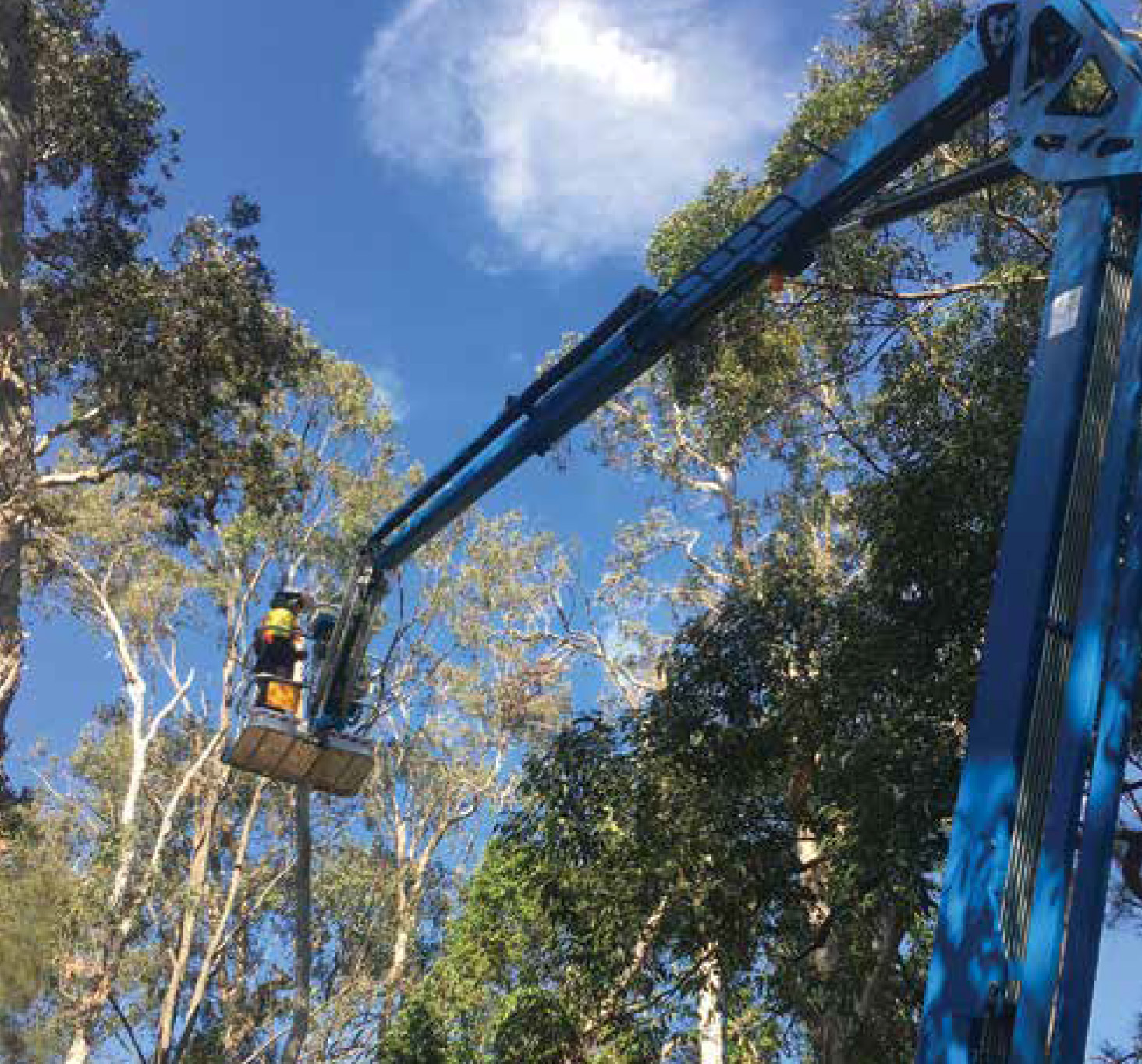 The pathway to achieve this qualification involves the completion of 23 industry endorsed units of competency that have been engineered, approved and nationally mandated by industry working groups and government funded skills organisations. The next step, if you wish to continue to progress within our industry, is to follow the pathway from trade level working arborist and step up to undertake the AHC50516 Diploma of Arboriculture. To achieve this qualification you will need to have considerable tree knowledge and consists of the completion of 10 industry endorsed units of competency that have been engineered, approved and nationally mandated by industry working groups and government funded skills organisations to ensure that this qualification will achieve the required skills for consulting arborists in the arboricultural industry.
At TFT our Diploma students learn how to identify and select trees, examine and assess trees, diagnose and recognise tree diseases and defects, understand legislation, document and audit tree work as well preparing and presenting high quality arborist reports. The journey that is undertaken to achieve a qualification is a process that requires the student to have a regular attendance in class, pay attention to detail with passion and commitment demonstrating a willingness to work hard and submit quality homework and assignment projects within the required time limits.
At Training For Trees our successful graduates are in high demand by industry and so far it would seem that they have no problems in gaining full time employment with some even going on to start up on their own business as professional arborist.
At TFT we believe the message is finally getting through regarding the importance of training and qualification and the benefits that it can bring to everyone including the tree.
What do I need to do to become an arborist?
Our advice regarding entering into the arboricultural profession is to enrol in the course that best suits your needs, then commit to invest as much time learning the processes and procedures of the job as possible ask lots of questions and make an effort to learn some tree names. Make an effort to take ownership of your learning both at work and in your own time. Even when you are dragging branches to the chipper you could be learning about trees. How do they smell? How heavy is the wood? Do you get splinters in your hands? What colour is the timber? Are there flowers or fruits? Why is the heartwood soft or hollow? What is in the pruning standard AS4373?
At TFT we believe that the latest arboricultural qualifications offer a challenging process both in their delivery and in the journey required to achieve their required outcomes but the outcomes far outweigh the challenges and are producing well rounded graduates that are well trained and able to offer a high level of skill back to their respective employers in the workplace. A tried and tested process we at TFT have been suggesting for several years now is proving to be so true regarding the almost everyday question we get from employers which is
"How do I get a new groundie climber or consulting arborist to join my operation"?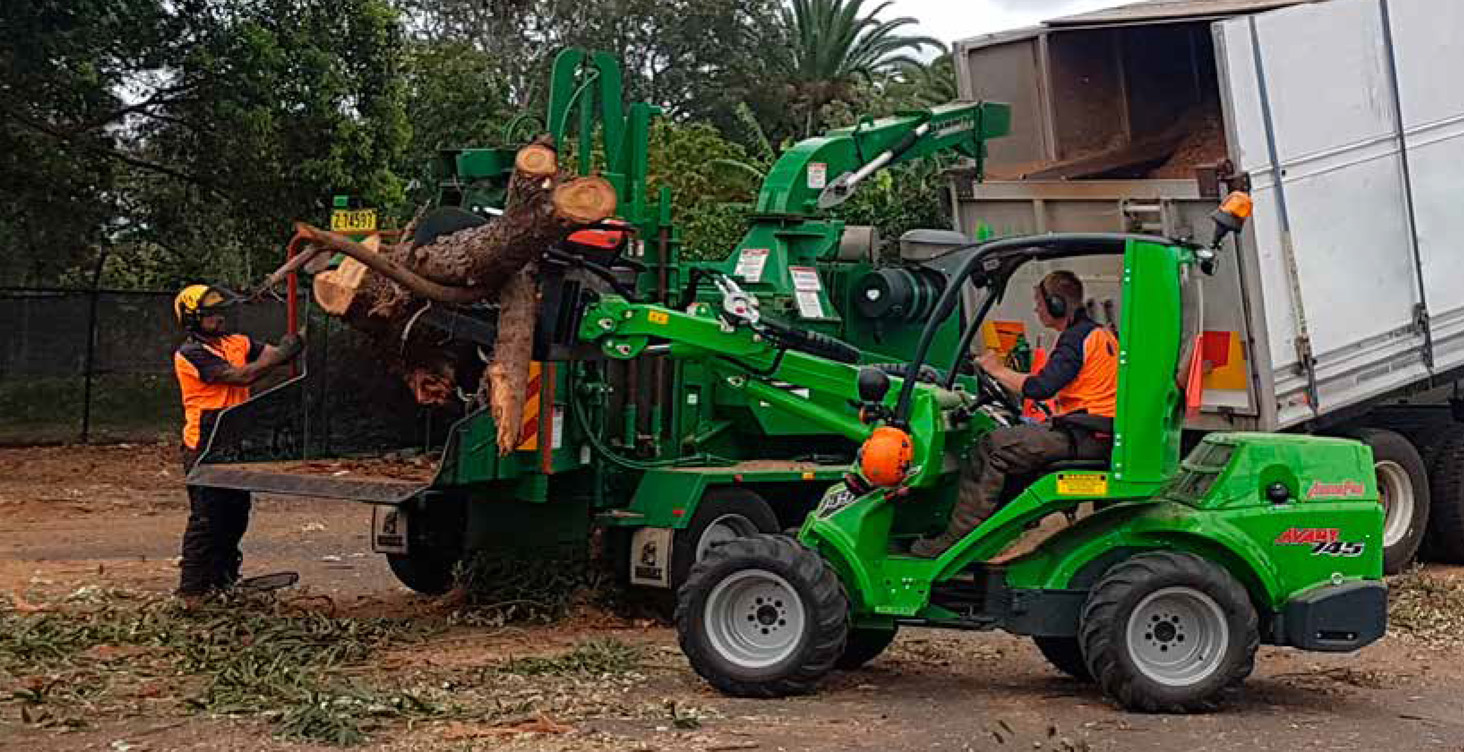 New workers don't grow on trees unfortunately, but if you want to have reliable professional staff, you have to be prepared to invest in them and train them up, which is a process that requires a level of investment both financially and in time and effort requiring, amongst other things, large amounts of support, tolerance, patience, understanding etc. etc. etc.! One of the best sources for new staff often comes from within your company when a current employee is encouraged and supported to step up to the plate and develop new skills while to some extent learning on the job and earning their keep at the same time. When this process is coupled with the journey through the Certificate III or the Diploma qualification and the employer works with the training organisation the outcome is a well- rounded competent and qualified staff member that is a real asset to your business. Ensure you maintain currency of your own existing qualifications as well as for employees. For example can you demonstrate evidence of your professional development or of recent staff training or updating recently carried out within your company?
Do you have a safety policy that includes safe work method statements, risk assessment and machinery checklists?
Are all qualifications certificates and licenses up date?
"There are some amazing employment opportunities out there at the moment with well trained and qualified arborists in high demand."
Once a unit of competency, full qualification or licence has been attained, attending regular refresher and update days is a good way to ensure that the qualifications are kept up to date with the latest requirements. In some cases this is a mandatory requirement and in most cases is the same as getting a verification of competency or VOC. This is an also an effective way to ensure that any bad habits that may have crept in are identified and rectified with further training recommended and carried out if required. Tree companies are generally always looking to recruit new skilled staff members.
Unfortunately, as these guys don't just grow on trees, there is a current shortage of qualified arborists in Australia, therefore at TFT we believe that one of the best ways for any company to ensure a continuity of qualified, efficient staff would be to consider consistently employing at least one apprentice that is new to the industry, enrolling them into the Certificate III in Arboriculture apprenticeship program and take the time to mentor them through their training. As the new recruits progress through their training and apprenticeship process, they will almost immediately begin to repay your investment in their future by becoming more useful and able to operate more efficiently within your company.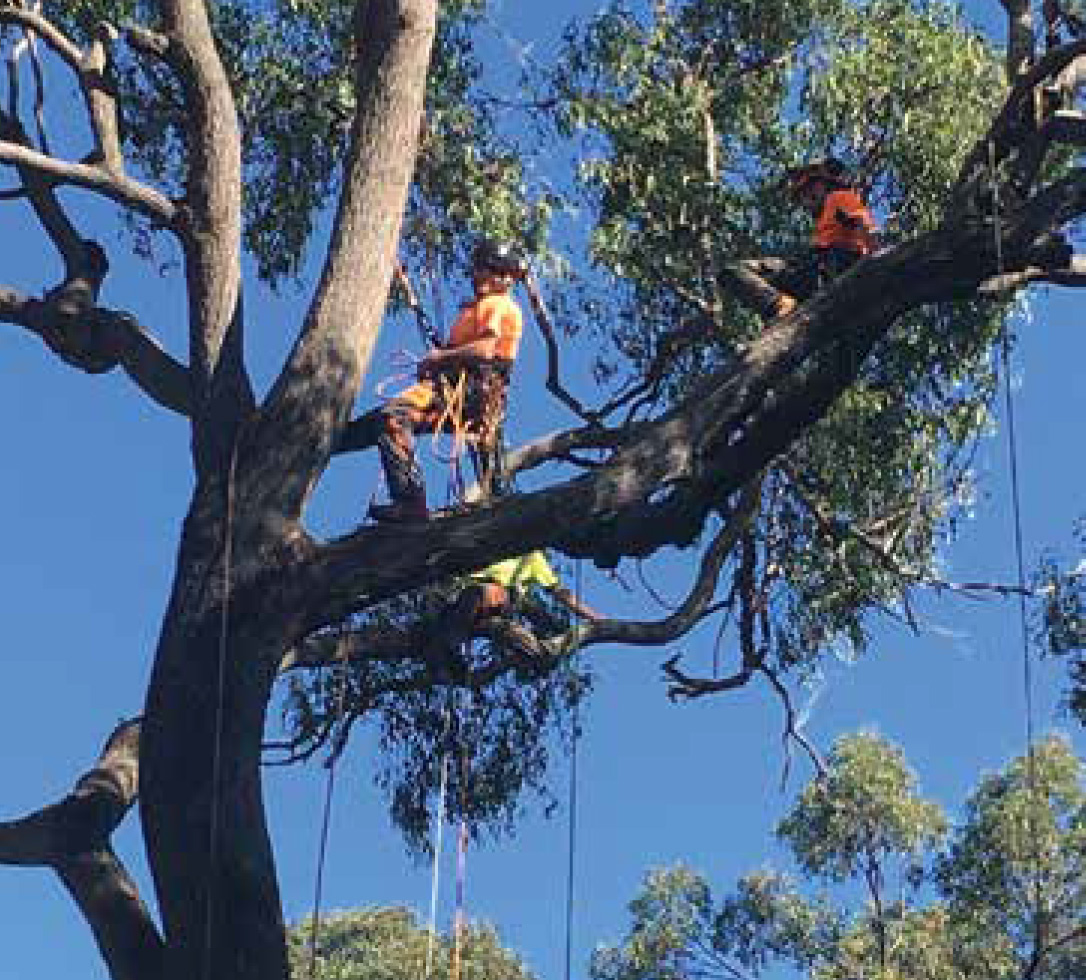 By the time they graduate they will probably go on to become your next head climber crew leader or manager and could also be helping to train the next apprentice to keep your company evolving. If they leave and move on once they are qualified, then at least you will have had some return on your investment while they were employed with you, and if you get the balance right, then there will always be upcoming apprentices that will keep the cycle flowing, giving you access to staff that already know your business and systems, that will continue to provide a return on the investment you have made in them.
Consider your strategy for training and how you can keep your existing qualifications up to date. "Everyone engaged in carrying out work with trees must be trained and qualified in their designated task and strive to maintain and improve their industry currency by continuing to gain relevant experience and qualifications". Training is as important as the servicing of vehicles and machinery. After all, workers are the machinery that you run and need to maintain to enable the smooth operation of your business. It has been proven that independent training and assessment increases staff retention safety awareness productivity and efficiency. Remember to schedule in regular refresher and update training sessions. To be officially classified as an arborist/you will need to complete the qualification AHC30816 Certificate III in Arboriculture or AHC50516 Diploma of Arboriculture.
Safety Rules
Check out your eligibility for funding. Enrol now for the new intake Certificate III in Arboriculture and Diploma. Now booking Chainsaw courses running regularly (all levels), EWP Licence, First Aid, Working at heights, Chipper, Stump grinder, Polesaw and AC/DC. Contact us for your Qualifications, short courses VOC, RPL and refresher training. Train with us and leaf qualified. See our website www.trainingfortrees.com.au for details or email info@trainingfortrees.com.