Author | Peter Chaffin
As I write this, we are finally seeing green again, after a year's worth of rain fell in a matter of days – with heat, storms and humidity at record levels – no wonder everyone is looking forward to the winter.
At TFT we are busy with a full cohort of students, some who are graduating as trade and Diploma level arborists and some who are just beginning the journey towards achieving their goals.
Become a Good Climber
One of the commonest questions we get to our office is from individuals wanting to know what it takes to become a good climber. This is often almost echoed by the calls from employers who are either wishing to upskill their current climber or looking for a new one due to the current climber moving on to another employer.
What is it that makes a good tree climber? Could an EWP ever take over the role of the climber?
Here are a few things that come to mind regarding the general requirements industry have for a tree climber role:
Must be qualified as an arborist at least to Certificate III in Arboriculture
Must be a safe operator with a good WHS knowledge and must ensure everyone will like working with them in the crew
Can they drive a truck and reverse a chipper? Can they also fix and maintain the truck and chipper?
Must have a current working knowledge of all arboricultural machinery equipment and processes including the following areas:
PPE
Ropes and rigging equipment
Safe operation and maintenance of stump grinders, loaders, chippers, chainsaws and any other arboricultural- related equipment
Must be able to run a crew and organise work sites
General life skills are required
Will be required to identify trees correctly
Must communicate well with clients
Demonstrate knowledge in all aspects of the arboricultural industry
Must have the ability to maintain paperwork in good order
Would be good if they have good computer and business technology skills
Must be physically fit and able to carry out the works required?
There is probably a lot more that I could add here but I think you would have the general idea that requirements for a climbing arborist are quite demanding and climbing arborists often have to work under immense pressure and, even though they have excellent equipment and systems to access and work in trees, strains, sprains, musculoskeletal disorders, long term injuries and bodies wearing out are often common issues.
Use of EWPs
EWP or climber, do we need to climb at work anymore? What are some of the pros and cons regarding the use of an EWP?
PROS
No sick days, no heatstroke, no complaining
Don't need a rescue climber on site
Won't need to take long weekends and holidays
Reduces fatigue and easier on the body
Can be more suited to the older climbers
Good for any climber to give them a break
Machines are tested and load rated to a safe working load and contain many sensors and micro switches for operator protection
Generally the safety devices fitted as standard won't allow operation unless the machine is correctly set up and on a stable base
CONS
Purchase price can be akin to that of a small house or a really nice Ute
Maintenance and service costs add up over time including 10-year rebuilds and retirement costs
Safety features are all good as long as they don't go wrong!
If ground conditions are not suitable for supporting the machine, it can overturn
Some sites are just not able to be accessed using an EWP
You always need a higher reaching machine no matter how far your current one is able to reach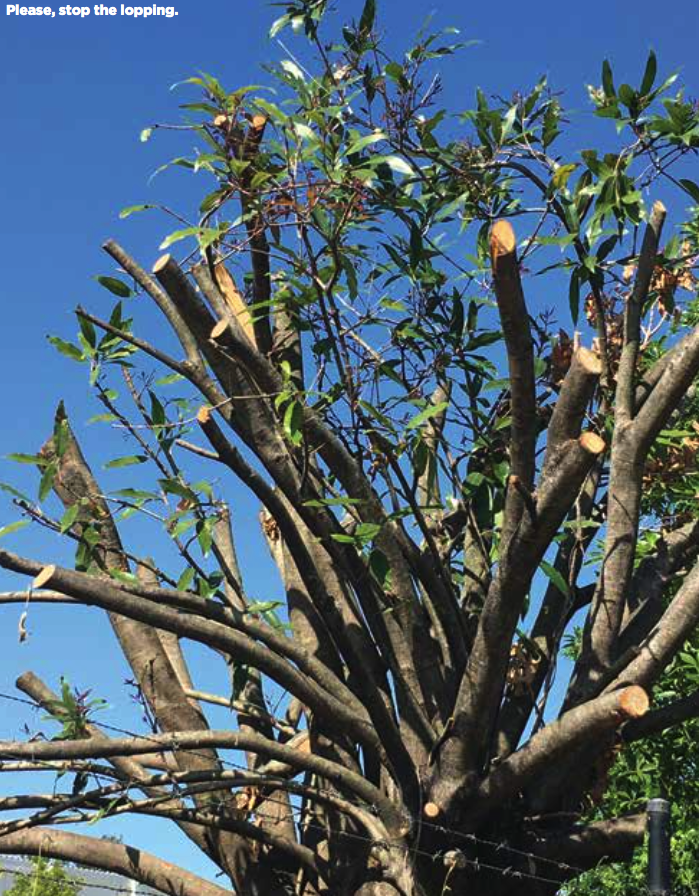 TFT believes that in our industry climbing arborists will always be required for areas with no access for machinery and there will always be a need for specialised climbing tree work experts and canopy explorers carrying out scientific studies and the like. Continuing innovation and development could see the arb industry having access to EWP machines that will enable access to all areas as they say and will maybe equal or even negate the role of the average climbing arborist over time.
"The modern world of arboriculture is a far cry from the days that we just felt lucky to be doing a job using big, noisy equipment and lifting heavy things. Making the effort and spending the time to study and achieve the relevant arboricultural qualifications will lead you on a lifelong journey in one of the most diverse industries I know and build you a skill base that you can use anywhere in the world."
Be WHS Compliant
Within the current WHS legislation there is a general obligation for persons in the workplace to act with diligence which is a pretty open ended term placing obligations on everyone, while they are at work, including employers the self-employed and employees with the general requirement to carry out their duties as responsible operators. It is also a requirement that all workers are trained in their roles and deemed competent and current in their required skills.
"TFT believes that in our industry climbing arborists will always be required for areas with no access for machinery."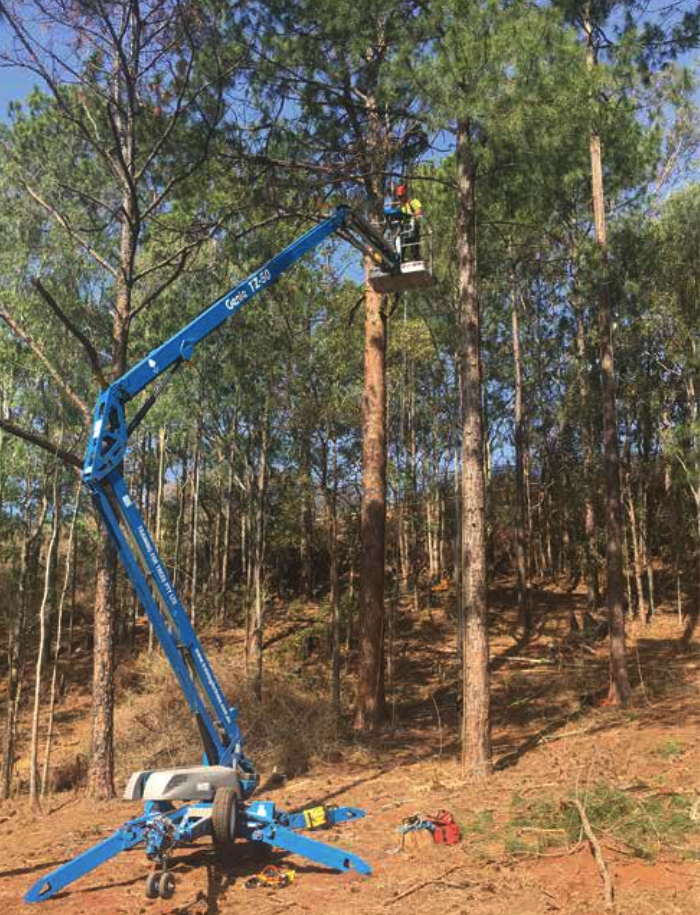 Penalties for non-compliance with the work health and safety act can be quite severe so you must maintain compliance and currency of your trade qualifications.
It's really important to update your certification levels regularly over time as new techniques and standards are developed and updated fairly often it is recommended that regular updates are carried out and documented.
One of the best ways to maintain currency is to undertake a refresher update for the relevant unit of competency and receive an update certificate. Refreshers are generally carried out in a shorter time frame than a full training course consisting of an assessment and update of current skill levels which generally picks up and corrects any bad habits that may have crept in over time.
To be able to be recognised as a qualified person within the arboricultural industry the general requirements are that you will complete an apprenticeship training or RPL process to achieve the AHC30816 Certificate III in Arboriculture, which is currently accepted as the minimum industry standard requirement to be able to be considered as a trade level qualified working arborist.
Tree keepers are becoming better educated and are demanding quality work to be carried out to at least the requirements of Australian standards and increasingly are asking to see evidence of qualifications, including their currency and the subject list of units undertaken, as well as proof of adequate insurance, prior to engaging a contractor.
The pathway to achieve the Certificate III in Arboriculture qualification involves the completion of 23 industry endorsed units of competency that have been engineered approved and nationally mandated by industry working groups and government funded skills organisations.
Once you Complete the Certificate III in Arboriculture Why Not Take the Next Step and Follow the Pathway to the Diploma of Arboriculture
Once you have achieved the Certificate III in Arboriculture or want to consolidate and recognise your industry experience, the next step is to continue to progress within the arboricultural industry and to follow the pathway from trade level working arborist and take it to the next level by undertaking the AHC50516 Diploma of Arboriculture. 
To achieve the Diploma you will begin a journey that will see you develop and gain an intimate and considerable working tree knowledge. You will be educated through face-to-face training and assessment, resulting in the completion of the 10 nationally recognised industry endorsed units of competency making up the Diploma that have been engineered approved and nationally mandated by industry working groups and government funded skills organisations to ensure that achieving this qualification will enable you to operate with the highest standards with the required skills as a Business owner, lead arborist, tree officer arboricultural manager or consulting arborist in the arboricultural industry.
At TFT we believe the message is finally getting through regarding the importance of training and qualification and the benefits that it can bring to everyone including the trees.
We are also so very proud that, through high quality education and training, and working within the national training package, we are seeing extremely high standards of arboricultural prognosis and tree care.
New Workers
A tried and tested process that we at TFT have been suggesting for several years now is proving to be so true regarding the almost everyday question we get from employers which is: "We need a new groundie climber or consulting arborist to join our operation".
New workers don't grow on trees unfortunately, but if you want to have reliable professional staff you have to be prepared to invest in them.
The government have realised the skills shortage and the importance of our industry and there is considerable support available for organisations that are investing in and training their staff.
One of the best sources for new staff often overlooked is that some of the best new recruits could actually come from within your company, where a current employee is encouraged and supported to step up to the plate and develop new skills, while to some extent learning on the job and continuing to earn their keep at the same time.
"Any tree, particularly if it is lucky enough to be under the supervision of a TFT qualified arborist, will be a very happy tree indeed."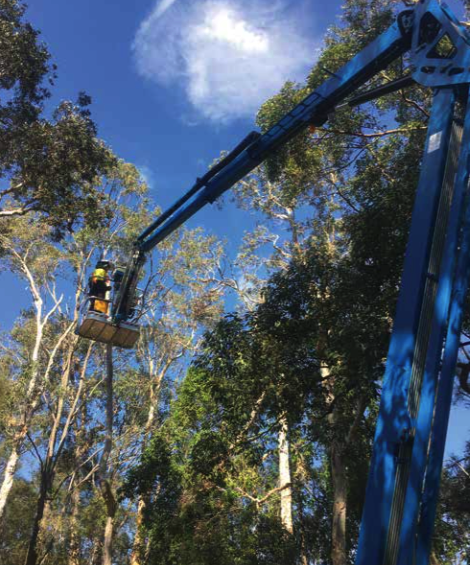 When this process is coupled with the journey through the arboricultural Certificate III or the Diploma qualifications and you are prepared to work with your trainee and their training organisation, the outcome is a well-rounded competent and qualified staff member that is a real asset to your business.
We at TFT recommend employing as many new recruits as you are able to support but bear in mind that apprenticeship supervision is recommended to be one qualified worker to one apprentice. Various incentives are available to assist employers and students that are eligible. As your apprentice is working their way through the training process they will steadily begin to repay your investment in their future by becoming more useful and able to operate more efficiently within your company.
By the time they graduate they will probably go on to become your next lead climber crew leader or manager and could also be helping to train your next apprentice to keep your company evolving.
If your apprentice decides to leave and move on once they are qualified, then at least you will have had some return on your investment while they were employed with you and if you get the balance right then there will always be upcoming apprentices that will keep the cycle flowing giving you access to staff that already know your business and systems that will continue to provide a return on the investment you have made in them.
Training is as important as the servicing of vehicles and machinery. After all, workers are the machinery that you run and need to maintain to enable the smooth operation of your business.
Training at TFT
At TFT we conduct the majority of our training and assessment at our modern training centre with access to in house trainer assessors, we supply all the required up to date tools equipment, local worksites and resources.
We take our students on a journey which begins with their enrolment and continues through the individual units of competency that collectively make up the qualification with regular face to face classroom sessions and issuing of assignments to be completed in the workplace. We work with apprentices, the self-employed, persons looking for a career change and employers to ensure students are able to progress efficiently and meet the volume of learning and performance requirements of the relevant qualifications.
Any tree particularly if it is lucky enough to be under the supervision of a TFT qualified arborist will be a very happy tree indeed.
Training for Trees is a registered training organisation (RTO). We are completely independent and are not auspiced, attached to or operating under the direction or licence of any other RTO or parent company. This means we are personally able look after our students and employers at every step of their journey and beyond.
It has been proven that independent training and assessment increases staff retention safety awareness productivity and efficiency.
Remember to schedule in regular refresher and update training sessions.
If you want to be officially classified as a qualified arborist you will need to complete the appropriate level of qualification:
AHC30816 Certificate III in Arboriculture OR
AHC50516 Diploma of Arboriculture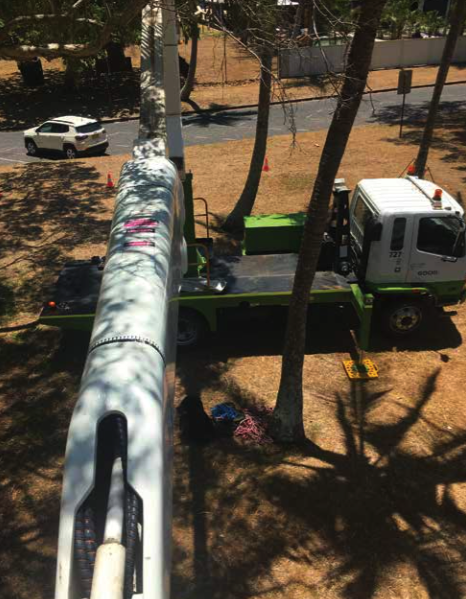 "Safety rules"
Check out your eligibility for funding. Enrol now for the next intake Certificate III Arboriculture and Diploma. Now booking chainsaw courses running regularly (all levels), EWP Licence, First Aid, Working at heights, Chipper, Stump grinder, Pole saw and AC/DC. Contact us for your qualifications, short courses VOC, RPL and refresher training. Train with us and leaf qualified. See our website www.trainingfortrees.com.au for details or email info@trainingfortrees.com.au