Working with powerful machinery requires planning, vigilance and operational organisation. This month we look into the operation of brushwood chippers and stump grinders.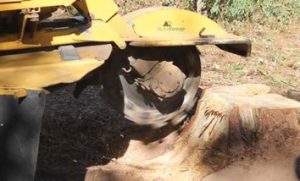 Things at TFT have been pretty busy as a new tax year has begun and we managed to find a bit left in last year's budget to get some new toys we still get excited for, that's for sure!
Currently we are trying out some battery powered saws which we are finding surprisingly efficient so will be reporting more on those in due course.
Safe Work Australia has recently released a document with essential guidelines for our industry called "A guide to managing risks of tree trimming and removal work". This is available to download from their website and appears to be a step closer to the much needed arboricultural industry code of practice that will serve to regulate our industry in the not too distant future.
We are also excited to be offering the latest updated version of the Certificate III in Arboriculture which has just been released after its extensive industry consultation and upgrade.
Now you are able to undertake and qualify as an arborist with the trade level Certificate III in Arboriculture with the option of choosing different streams and still be able to be officially recognised as an arborist.
The options are:
Ground based arborist
EWP arborist
Climbing arborist
These specialisations will allow individuals to choose the right pathway  to be able to qualify in the Certificate III  at a trade level specialisation to suit their needs wherever they wish to operate within our diverse industry.
This edition of AA has a focus on brushwood chippers and stump grinders so, no matter which colour machine you favour, the operating procedures risks and hazards are much the same.
Sadly, we are still hearing about horrific injuries caused to operators due to inadvertent tangles with these essential items of machinery.
It really does prove a point to answer the question that is asked almost in disbelief on a regular basis by callers to TFT.
---
 "Do we really need a ticket to operate a brushwood chipper or stump grinder?"
---
It is clearly stated in the workplace health and safety act and regulations that anyone in the workplace must be trained and competent in the tasks they are required to carry out in the workplace.
It is also suggested that to hold a relevant statement of attainment relating to the required tasks is a good way to prove compliance with those requirements.
Working with or around powerful machinery requires planning, vigilance and operational organisation. Risk assessment SWMS pre start and machine checklists are essential parts of the planning pre start and operational stages.
A good checklist should not just be a tick, flick and forget, it should be referred to and used as part of the toolkit it should be used and valued as part of the everyday operational features.
Operator training is often overlooked and these machines are often not treated with the respect they deserve. Most reported incidents are found to be caused by operator error. All these machines have to pass stringent safety requirements and carry extensive guarding safety devices and warning decals.
Incidents are often found to be caused by a lack of maintenance or lack of planning and preparation on the worksite.
I have included a few points for consideration but this list is not intended to be used as a substitute for training and assessment.
Brushwood chipper preparation:
Carry out a risk assessment
Make an exclusion zone around the machine and ensure operators are not at risk from flying debris
Set out signs barriers traffic control as necessary
Position machine on site on level ground and connected to vehicle as required (chock wheels if required)
Ensure that machine is positioned away from steep slopes that may alter the in feed height thus affecting operation of the safety bar
Visually inspect machine for damage:
Check condition of knives
Don't operate if blunt or damaged
Check fuel oil and coolant levels
Check operation of all controls and safety devices
Ensure all guards are in place and warning decals visible
Ensure nothing is transported stored or placed on the feed table such as tools and equipment which could be dragged into the machine at start up
Wear the correct PPE:
Safety boots
Non snag clothing
Eye/ear protection
Close fitting gloves elasticated at the wrist tucked under long sleeved shirt
Dust mask if (necessary)
Select and prepare material to be chipped:
Remove any metal stones or foreign objects
Cut off awkward branches that may jam the in feed
Cut large limbs to manageable length or use mechanical assistance
Operation
Only allow trained operators to use the machine.
Keep all climbers ropes a safe distance from the machine (in rope bags)
Operate at correct engine speed
Position discharge chute correctly and check its security
Only one operator to feed the machine at a time
Organise feeding so that each operator leaves clear for the next
Keep area clear around feed hopper, rake up frequently
Don't stand directly behind the machine, feed from the side
Don't leave machine running unattended
Shut machine down when tree work operations are underway to allow communication
Use a push stick for the shorter off cuts or feed another long branch to carry them in, do not reach into the feed hopper with hands or feet
Do not exceed machine capacity
When winching sections in ensure correct procedures are followed and that hands and feet are kept away from the feed table in case of pinch or crush injuries
Keep everyone out of the area behind the chipper when winching and only move in to reposition anchor slings when timber is stable and feed rollers are stationary
Clear the area before commencing the winching operation
If machine becomes blocked, shut down correctly and remove keys allow to reach a complete standstill lock out and clear
Prior to leaving the site check that all loose debris is removed from the machine, the feed table is clear of tools and debris with the door secured latched and that the discharge chute is correctly and securely stowed.
Stump grinders:
Over the years we have heard of some horrific accidents and injuries caused by these machines with operators or innocent bystanders sustaining injuries. We have listed some of the common ones below:
Entanglement
Injuries to the legs and feet
Eye injuries
Vehicle and property damage
Severance of underground services
---
"A good checklist should not just be a tick, flick and forget, it should be referred to and used as part of the  toolkit."
---
During operations a lot of the common injuries and property damage is caused by flying debris which can often be made worse by poor planning and preparation of the worksite and also the fact that guards and protective rubber curtains have been bent removed or damaged.
These are major items and need to be addressed during regular maintenance.
Some damage is caused by normal wear and tear along with the abrasive conditions these machines work under, but often these issues are made worse or directly caused by untrained operators and harsh machine operation.
I have included a few points for consideration but this list is not intended to be used as a substitute for training and assessment.
Carry out daily inspections to check and maintain the following items:
Ensure warning stickers are in place and undamaged
All guards and chip deflectors are secure and free of any damage
Check all nuts and bolts are present and correctly tensioned
Check machine overall for signs of stress cracking
Inspect drive belts and check tension
Check cooling system for leaks clean cooling fins and top up coolant if applicable
Check condition of cutter wheel
Inspect teeth and pockets for wear and damage
Correct torque settings must be applied when tightening cutter or pocket bolts
Inspect tyre condition and check pressures
Carry out a risk assessment plan works and organise the work site accordingly
Set out warning signs screens and barriers as required
Check for the proximity of buildings and obstructions and set out an exclusion zone around the work area
Flying debris can travel in excess of 15m and ricochet off solid objects such as boundary walls and fences so you need to plan for the unexpected; suitable screens should be used to contain flying debris
Check to see if there are any underground services present, ask the client or check out the local phone book for the "Dial before you dig" number. If you are unsure don't forget if the machine severs an underground service cable, it could be fatal in the case of electricity and in any case extremely expensive to fix, especially if it was a fibre optic network cable!
Inspect the stumps to be removed for any stones or metal that may be
embedded in them and remove it prior to grinding if possible
Condition and attachment of the handlebars / attachment to vehicle /machine
Controls are all in place clearly marked and operating correctly
Ensure correct fitment or deployment of any stabilisers or extra width axles for the machine
Ensure that any safety devices are working and in particular the emergency stop device or dead man's handle have not been compromised
Check that nothing around the stump such as mulch matting or chain wire buried in the ground is able to get wrapped around the cutter wheel
Stump grinder operation
When loading and unloading the machine from a truck or trailer ensure that ramps of the correct load bearing capacity and of a sufficient length to produce an acceptable angle for loading /unloading that are securely attached to the truck or trailer are used
Make sure that the machine can be operated on level ground and is firm enough to support its weight
If the stump is on a slope, the machine manual will advise on maximum angles of operation
Adjust handlebar or controls to suit the site conditions
Position the machine correctly at the stump and engage the cutter wheel as per manufacturer's recommendations increase engine revs to the correct setting
Ensure that you have a good view of the cutting operation
Work the cutter wheel in an arc across the stump and try to keep the working edge of the stump vertical as this usually allows the machine to work with greater efficiency
Watch for the direction of chip discharge and reposition machine or move the screens and barriers as necessary
Clear excess chip from under the machine as necessary as excessive chip build-up will reduce efficiency
Be aware during operations for anyone entering the exclusion zone and stop work immediately if anyone breaches the area
If you notice any extra vibration or noise coming from the machine, shut it down immediately, allow all moving parts to come to a halt, remove the key and investigate the cause
Check the machine over for damage and condition. Check the condition of the cutters and replace any that are blunt broken or damaged, clean off any loose debris load it up secure it for transport
Career pathways
As the industry continues to gain recognition the TFT office is often asked about the best pathway to take regarding becoming a qualified arborist. The option that we generally recommend is based on the definition of an arborist as described in the Australian Standard AS4373 Pruning of Amenity Trees.
If you decide to undertake the Certificate II in Arboriculture this will enable you to  be to be classed as a general tree worker and work with a level of supervision within a crew.
If you undertake the trade level Certificate III in Arboriculture then you are able to be classed as trade level arborist in charge of crews and able to work independently.
Before you enrol into a course you should consider which area of our wonderfully diverse industry suits you the best, then commit to invest as much time learning the processes and procedures of the job as possible, ask lots of questions and make an effort to learn some tree names even when you are dragging branches to the chipper you could be learning about trees, "How do they smell? How heavy is the wood? Do you get splinters in your hands? What colour is the timber? Are there flowers or fruits? Why is the heartwood soft or hollow? What is in the pruning standard AS4373?"
Employers
Can you demonstrate evidence of recent staff training or updating within your company?
Do you have a safety policy that includes safe work method statements, risk assessment and machinery checklists?
Have staff members attended recent courses workshops or verification of competency (VOC) sessions?
Are all qualifications certificates and licences up to date?
---
"Incidents are often found to be caused by a lack of maintenance or lack of planning and preparation on the worksite."
---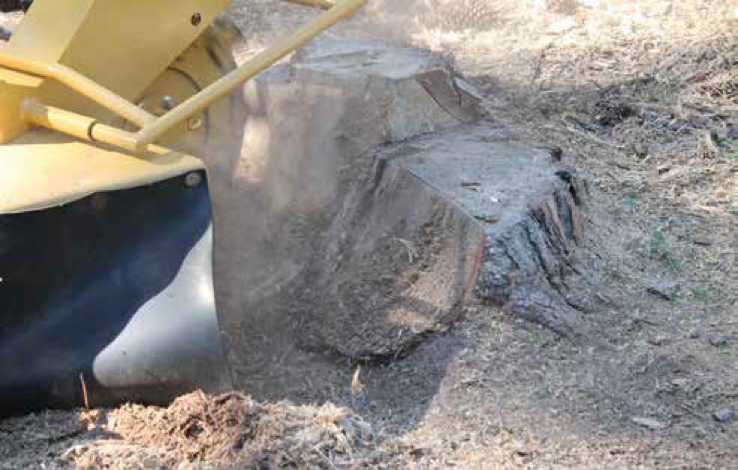 Once a unit of competency, full qualification or licence has been attained attending refresher and update days is a good way to ensure that the qualifications are kept up to date with the latest requirements which in most cases is the same as getting a verification of competency or VOC.
This is an also an effective way to ensure that any bad habits that may have crept in are identified and rectified with further training recommended and carried out if required.
Regular VOC refresher and update training and assessment programs to suit relevant skills as required are offered at Training For Trees.
Tree companies are generally always looking to recruit new skilled staff members and we believe that one of the best ways for a company to ensure a continuity of qualified efficient staff would be to consider taking on at least one apprentice that is young and new to the industry, enrolling them into the Certificate II or Certificate III in Arboriculture apprenticeship and mentoring them through their training.
Work with the apprentice and the training organisation and encourage their development at every opportunity.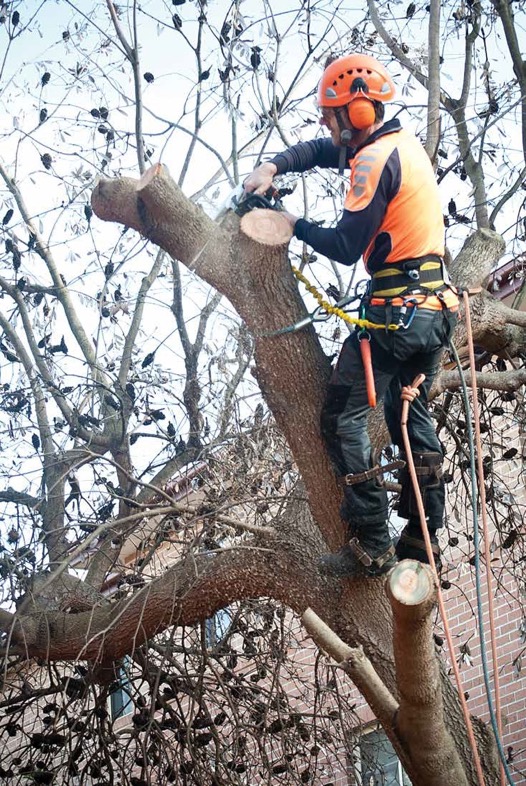 As they progress through their apprenticeship, they will begin to repay your investment by becoming more useful within your company and by the time they are qualified they will go on to become your next crew leader and can start helping to train the next apprentice and so on.
If they leave and move on once qualified then at least you will have had some return on your investment and the upcoming apprentices will keep the cycle flowing, giving you access to staff that know your business and systems and providing a return on the investment you have made in them.
Consider your strategy for training and how you can keep your existing qualifications up to date.
"Everyone engaged in carrying out work with trees must be trained and qualified in their designated task and strive to maintain and improve their industry currency by continuing to gain relevant experience and qualifications".
---
"Consider your strategy for training and how you can keep your existing qualifications up to date."
---
Training is as important as the servicing of vehicles and machinery, after all, workers are the machinery that you run and need to maintain to enable smooth operation of your business.
It has been proven that independent training and assessment greatly increases not only staff retention, but also safety awareness, productivity and efficiency. Remember to schedule in regular refresher and update training sessions. To  be classified as a trade level qualified arborist you will need to undertake the relevant stream of the AHC30810 Certificate III in Arboriculture.
Funding incentives currently apply to eligible applicants and their employers in Queensland.
---
"Safety Rules"
 Check out your eligibility for funding. Enrol now for Cert II and III Arboriculture. Chainsaw (all levels), EWP Licence, First Aid, Working at Heights, Chipper, Stump Grinder, Polesaw and AC/DC now booking. Contact us for your Qualifications, short courses VOC, RPL and refresher training needs. Train with us and leaf qualified. For details visit www.trainingfortrees.com.au or email info@trainingfortrees.com.au