As I write this month's article I have had a brief chance to reflect on the fact that we are almost at the end of what turned out to be a pretty full-on, exciting year. So much has happened and the Christmas trees are already on sale!
---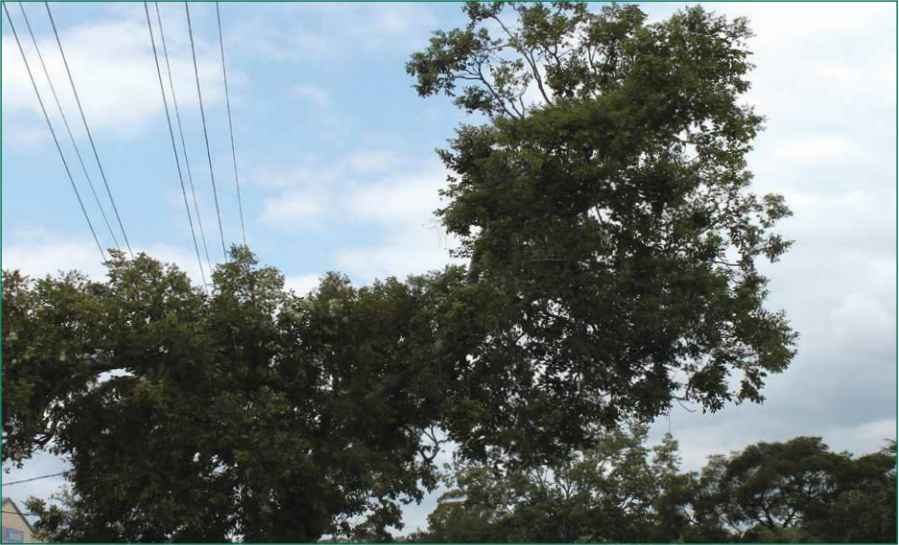 Pruning and Australian Standards
Please, prune trees to at least the level of the Australian standard (AS4373) and take pride in your work.
Some of the pictures included with this month's article are just another example of recently carried out works by contractors in the area that shows there is a major lack of trained operators with skills, care and pride out there and that trees are still getting lopped in an unacceptable fashion.
Please, make it stop!
Machine testing, training and qualifications – an eventful year At Training For Trees we recently had fun testing a pretty large chipper, which you can read about in the test drive section of the magazine, if you wish. We also have an upcoming graduation session for a large group of our most recently successful students who will be leaving the nest and heading out into the amazing world of arb to ply their new skills and contribute to the growing number of skilled and competent operators.
All are graduating from the Certificate III Arboriculture and are all currently working in the industry either as full time employees or self-employed in the Australian arboricultural industry.
---
"I believe the message is finally getting through regarding the importance of training and qualification and the benefits that it can bring to everyone."
---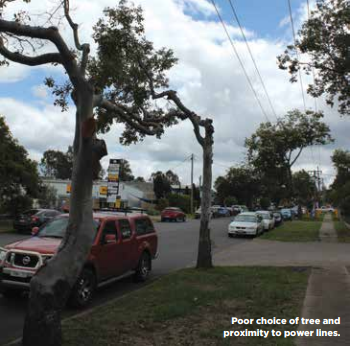 We have industry associations operating registers of qualified companies and individuals which are also helping to maintain standards of qualification and currency within industry.
There is also a new licencing scheme out there which is administered by Arboriculture Australia, supported by all of the state based associations. Currently it is a voluntary scheme, but if enough individuals register may well become a mandatory requirement in the future.
This will be a good thing for our industry and will enable us to have clearly mandated standards and requirements to help keep the industry safe and professional.
Recognition of Prior Learning
We have a large number of enquiries through the office regarding the Recognition of Prior Learning (RPL). The common belief is that it's a shortcut to getting qualified.
It can actually be harder to provide evidence required for RPL than to enrol in a course of training and assessment.
Everyone seems to know the word but are often unsure of its meaning. The common myth is that it is a fast track way to get qualified in the industry, although if you have been around for a while, it may just result in an easy exercise to collate and organise all the information you will have accumulated over the years prior to presenting it to an RTO for assessment.
For example:
If you have spent five or more years working in the tree industry and during that time you have been a member of one of the tree care associations, attended shows, conferences, trade days and
networked with likeminded individuals, it is likely that you will have generated quite a considerable amount of skills and knowledge regarding the arboricultural industry along the way.
You may well be a long-term member of an arboricultural association or subscribe to publications such as this one as ways of keeping up with current industry practice and news.
You should be able to produce documented evidence regarding time spent in industry such as references from employer's customers etc…
You would have probably designed and implemented a work health and safety system for your business or organisation with SWMS and procedures documented
You would have evidence of supervisory skills and organising worksites
Experience with machinery such as chippers grinders and EWP
Competency certificates such as white card, working at height, manual handling chainsaw, tree felling, chemicals, tree climbing, aerial rescue and high risk work
licences to list a few
You may well have some excellent tree identification skills and one of the ways to demonstrate them would be to produce a mini herbarium (Dried pressings) of nleaves and flowers from your favourite local trees as evidence or even just for your own reference materials
If supplying photos or time lapse videos, then you need to make sure that it is possible to clearly see that it is you in the pictures and that they cover the complete operation. They would need to include other evidence as a minimum, for example the list below would be minimum requirements for evidence of carrying out pruning.
Organisation of staff on site and allocation of tasks
Initial tree and risk assessment documentation
Demonstrate an understanding of CODIT and the Australian standard AS4373Pruning of amenity trees
Works specification to comply with AS4373
Access method into the tree
Working within the tree using industry approved techniques and correct work positioning
Complete range of pruning operations demonstrating a wide range of cuts and techniques
Finished job
The evidence provided has to be referenced and documented against the requirements of the unit of competency.
You will also need to back up photo and video evidence with evidence from a third party.
There is also a requirement to supply several examples of works carried out to trees at different worksites.
Include any relevant documentation to support the evidence supplied such as:
Copies of the JSEA,
Reasons for specifying the pruning recommendations
Work order or letter from the client
The evidence needs to be clearly labelled at the relevant stages and not just be in the form of a whole heap of photos and videos attached to an email with no explanations.
Remember with RPL you have to demonstrate compliance with current best practice and it's not just an easy run to get a ticket.
During our regular training sessions we constantly encourage our students to identify trees by their correct names on our training work sites and we find there is a real stumbling block with nomenclature and a common identification for a Eucalypt seems to be a universal "It's a gummie mate"! But there are just so many types and it is an ongoing learning process, so we recommend learning the local common trees in the area that you are working with as a start and then break out the books and the key identifying systems.
It is also fact that most modern trainee arborists are equipped with many resources at their fingertips, such as the Internet, tablets and smart phones with apps for just about anything, such as height meters, noise level indicators and even for identifying trees, so they are commonly engaged to assist with tree identification. There are a wealth of informative websites that assist with tree identification that can be called up when out on site with a mere flick of the finger.
Don't forget though, with so much information available, Mr. Google is not always right!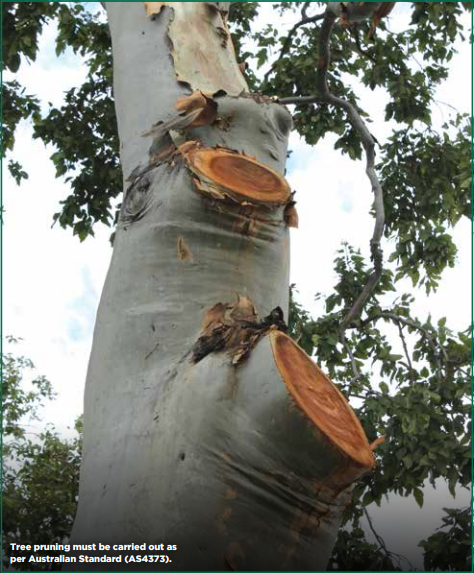 How to become an Arborist
The other thing we are asked on a daily basis is how do I get to be an arborist?
Our advice regarding entering into the arboricultural profession is to enrol in the course that best suits your needs, then commit to invest as much time learning the processes and procedures of the job as possible, ask lots of questions and make an effort to learn some tree names.
Make an effort to take ownership of your learning both at work and in your own time. Even when you are dragging branches to the chipper you could be learning about trees.
How do they smell? How heavy is the wood? Do you get splinters in your hands? What colour is the timber? Are there flowers or fruits? Why is the heartwood soft or hollow? What is in the pruning standard AS4373?
At TFT we take our students on a journey through the individual units of competency that collectively make up the qualification with regular face-to face classroom sessions, as well as issuing assignments to be completed in the workplace, as well as liaising with employers to ensure their apprentice is meeting their requirements.
Individual units of competency are generally classed as industry standards as they are put together with assistance and endorsement by industry, so even a short course resulting in a statement of attainment is proof of compliance in its particular area.
Employers
Employers, you should budget and allow for certain elements of the training to be held off site and also be prepared to mentor your apprentice within the workplace.
The partnership between an employer and their training organisation is extremely beneficial to the student and essential for the successful completion of a qualification.
Can you demonstrate evidence of recent staff training or updating within your company?
Do you have a safety policy that includes safe work method statements, risk assessment and machinery checklists?
Have staff members attended recent courses workshops or verification of competency (VOC) sessions?
Are all qualifications certificates and licences up to date?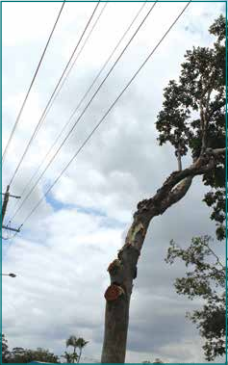 Once a unit of competency, full qualification or licence has been attained, attending refresher and update days is a good way to ensure that the qualifications are kept up to date with the latest requirements. In some cases this is a mandatory requirement and in most cases is the same as getting a verification of competency or VOC.
This is an also an effective way to ensure that any bad habits that may have crept in are identified and rectified with further training recommended and carried out if required.
Regular VOC refresher and update training and assessment programs to suit relevant skills as required are offered at Training For Trees.
Tree companies are generally always looking to recruit new skilled staff members and it would seem that particularly climbers are required.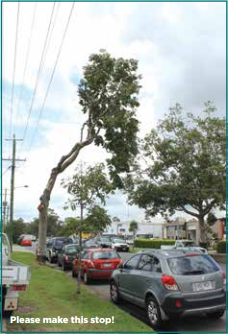 As it would seem that there is a shortage of qualified operators, we believe that one of the best ways for a company to ensure a continuity of qualified efficient staff would be to consider taking on at least one apprentice that is young and new to the industry, enrolling them into the Certificate III in Arboriculture Apprenticeship program and take the time to mentor them through their training.
As they progress through their apprenticeship, they will begin to repay your investment by becoming more useful within your company and by the time they are qualified they will go on to become your next climber or crew leader and can maybe start helping to train the next apprentice and so on.
If they leave and move on once qualified, then at least you will have had some return on your investment and the upcoming apprentices will keep the cycle flowing, giving you access to staff that know your business and systems, and providing a return on the investment you have made in them.
Consider your strategy for training and how you can keep your existing qualifications up to date.
"Everyone engaged in carrying out work with trees must be trained and qualified in their designated task and strive to maintain and improve their industry currency by continuing to gain relevant experience and qualifications".
Training is as important as the servicing of vehicles and machinery. After all, workers are the machinery that you run and need to maintain to enable the smooth operation of your business.
It has been proven that independent training and assessment increases staff retention safety awareness productivity and efficiency.
Remember to schedule in regular refresher and update training sessions
To be officially classified as an arborist, you will need to complete the qualification AHC30816 Certificate III in Arboriculture
Funding incentives currently apply to eligible applicants and their employers in QLD.
Safety Rules
Enrolments open for Diploma in Arboriculture. Check out your eligibility for funding. Enrol now for the new intake Certificate III Arboriculture. Now booking Chainsaw courses running regularly (all levels), EWP Licence, First Aid, Working at heights, Chipper Stump grinder Polesaw and AC/DC. Contact us for your qualifications, short courses VOC, RPL& refresher training needs. Train with us and leaf qualified. For details see our website www.trainingfortrees.com.au or email info@trainingfortrees.com.au