Author | Peter Chaffin
During the lockdown we have seen the nature strive. As arborists what can we do to help the nature and the environment recover and regenerate?
What a year this is turning out to be with the pandemic and the new terminology of these "unprecedented times" and "flattening the curve!"
As we are the lucky ones that are able to look around us and take stock /reschedule our lives, we see many examples of people and nature rebuilding, repairing and striving to survive.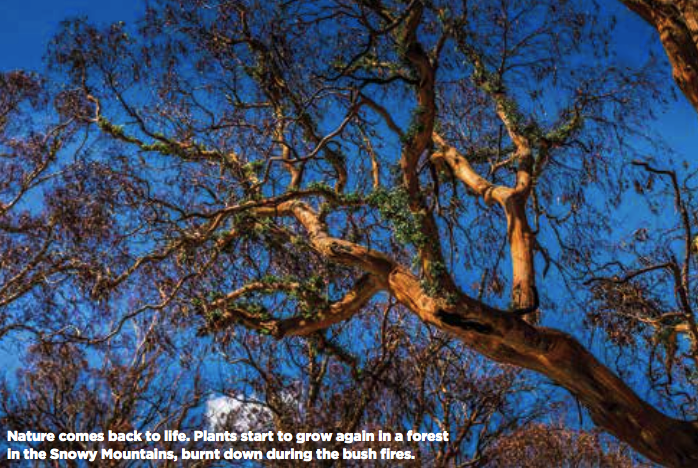 As ever at TFT we are following the course of nature and seem to be forever reacting and evolving within a whole new world.
So as we all begin to escape our safe isolation restrictions and anxiously await the result of large gatherings and hope for a lack of community transmission, we may well be on the way back to normality, although we don't know yet when we will be able to call life normal again. 
Anyway, during the lockdown stay home time, it got me thinking that what really matters is that everyone should just work together and look after themselves and their families.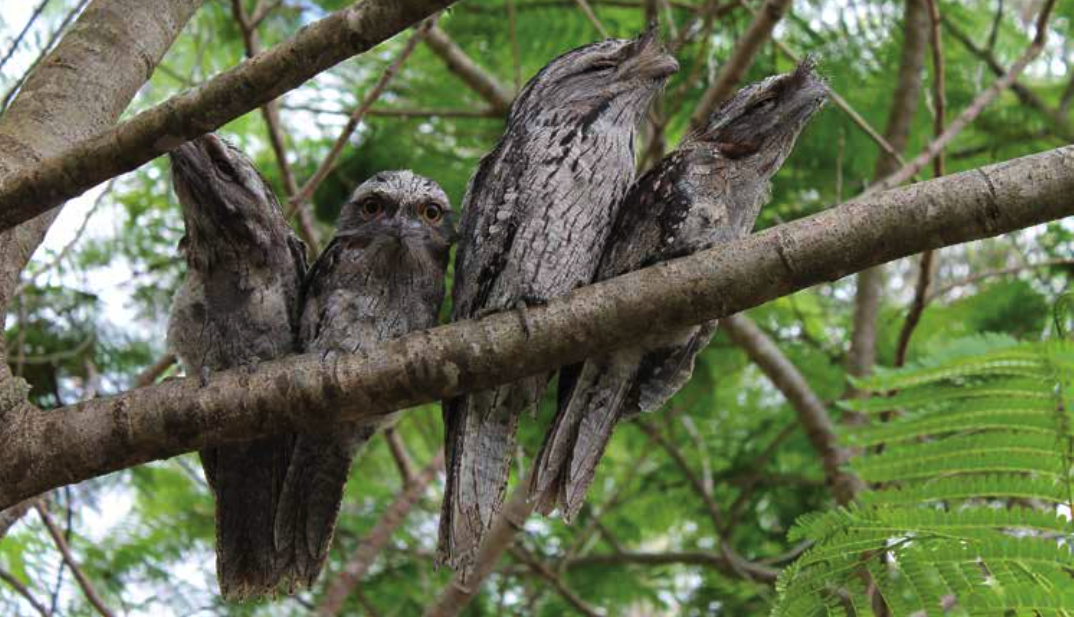 Looking around there are signs of recovery everywhere in nature and in the environment. The pollution is down because no one could go anywhere, everyone was working from home, no planes in the sky, maybe the air really is cleaner?
So what can we do as arborists to continue with helping nature out?
As far as the environment goes, perhaps we could consider developing an environmental policy and consider for example some of the following points:
Ensure to analyse and recycle all waste from business operations
Sort out office paper and kitchen waste into the correct bins each week
Changing to LED energy saver lighting
Using solar energy
Specify and operate battery powered chainsaws hedgers and pole saws where possible
Use hybrid machinery and vehicles as possible
Do not leave truck or machinery engines idling unnecessarily when not working
Use biodegradable oils for saws and hydraulic equipment
Recycle all tree waste for mulch timber or firewood
Ensure to consider all options before removing a tree such as can it be managed with sustainable arboricultural practices
"The Government has realised the skills shortage and the importance of our industry and there is considerable support available for organisations that are investing in and training their staff."
Demand for qualified and competent operators
One thing that our industry has in common with nature is that, historically in almost all disasters, it would seem that anyone working in the rural industries becomes even more in demand and that, along with the building trades and everyone that carries out manual or outdoor work, it would seem that it is almost business as usual which is resulting in even more demand for qualified and competent operators in rural industry, both at the trade and the diploma levels.
The world is changing. Instead of just having to be good at lifting heavy things, we now also have to be able to integrate with the digital revolution.
Making the effort and spending the time to study and achieve the relevant arboricultural qualifications will lead you on a lifelong journey in one of the most diverse industries I know and build you a skill base that, once all the travel restrictions are lifted, you will be able to use your skills anywhere in the world.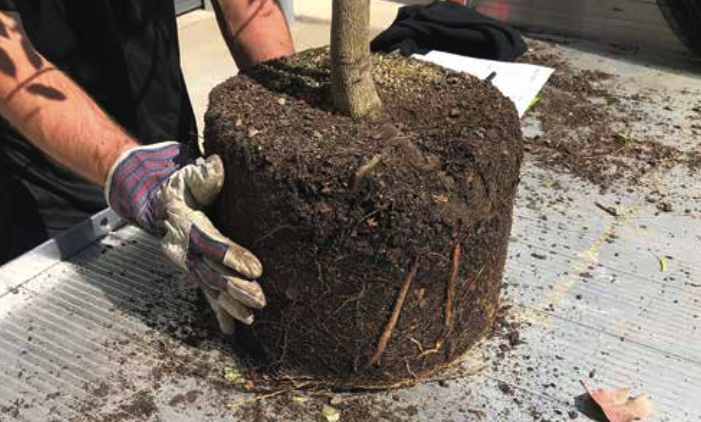 To be able to be recognised as a qualified person within the arboricultural industry the general requirements are that you will complete a course of training usually in the form of an apprenticeship.
The minimum requirement to be able to say you are a qualified arborist is to attain the qualification AHC30816 Certificate III in Arboriculture. This qualification is currently classified within Australian Standard definitions and accepted throughout Australia as the minimum industry standard requirement to be able to be considered as a trade level qualified working arborist.
The journey to achieve the Certificate III in Arboriculture qualification involves the completion of 23 industry endorsed units of competency that have been designed according to industry requirements and composed engineered checked and industry approved.
Once you have achieved the Certificate III in Arboriculture or want to consolidate and recognise your industry experience, the next step would be to continue your progression within the arboricultural industry and to follow the pathway from trade level working arborist and take it to the next level by undertaking the AHC50516 Diploma of Arboriculture.
To achieve the Diploma of Arboriculture you will begin a journey that will see you develop and gain an intimate and considerable working tree knowledge, you will be educated through a combination of online and face to face training and assessment methods resulting in your successful completion of 10 nationally recognised industry endorsed units of competency that make up the Diploma of Arboriculture.
To consider and comply with the broad expectations of the arboriculture industry and the emphasis on training and standards and the requirements of the Diploma of Arboriculture, our students follow a process that covers the following points:
Introduction into the workings of a tree with its anatomy and physiology explained and explored. Specification and planting of new trees
Introduction and overview of legislation and compliance requirements
Extensive Visual tree assessment and risk management
Disease and decay diagnosis and management
Looking after trees on development sites
Preparation and submission of quality reports for clients and management
Achieving this qualification will enable you to demonstrate the highest arboricultural standards within the arboriculture industry such as business owner, lead arborist, tree officer arboricultural manager or consulting arborist.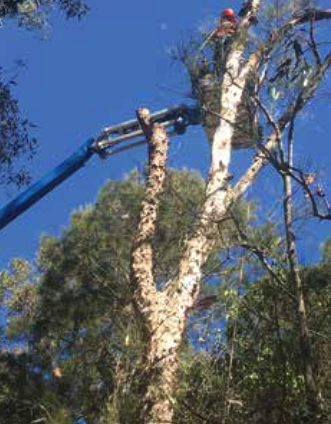 A process for employers that we at TFT have been suggesting for several years now is proving to be so true regarding the almost everyday question we get from employers: "We urgently need a new qualified groundie climber or consulting arborist to join our operation". Remember, new workers don't grow on trees unfortunately, but if you want to have reliable professional staff you have to be prepared to invest in them.
We at TFT recommend employing as many new recruits as you are able to support but bear in mind that apprenticeship supervision is recommended to be one qualified worker to one apprentice.
As your apprentice is working their way through the training process they will steadily begin to repay your investment in their future by becoming more useful and able to operate more efficiently within your company.
By the time they graduate they will probably go on to become your next lead climber, crew leader or manager and could also be helping to train your next apprentice to keep your company evolving.
If your apprentice decides to leave and move on once they are qualified, then at least you will have had some return on your investment, while they were employed with you and, if you get the balance right, then there will always be upcoming apprentices that will keep the cycle flowing giving you access to staff that already know your business and systems that will continue to provide a return on the investment you have made in them.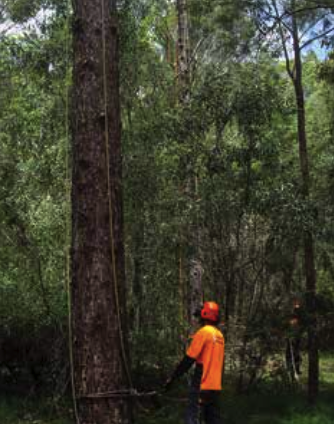 The Government has realised the skills shortage and the importance of our industry and there is considerable support available for organisations that are investing in and training their staff.
"Training is as important as the servicing of vehicles and machinery. After all, workers are the machinery that you run and need to maintain to enable the smooth operation of your business".
"Any tree particularly if it is lucky enough to be under the supervision of a TFT qualified arborist will be a very happy tree indeed".
Training for Trees is a registered training organisation (RTO). We are completely independent and are not auspiced attached to or operating under the direction or licence of any other RTO or parent company. This means we are personally able look after our students and employers at every step of their journey and beyond.
It has been proven that independent training and assessment increases staff retention safety awareness productivity and efficiency.
Remember to schedule in regular refresher and update training sessions.
If you want to be officially classified as a qualified arborist you will need to complete the appropriate level of qualification:
Tree worker or climbing Arborist AHC30816 Certificate III in arboriculture
Consulting Arborist AHC50516 Diploma of arboriculture
"Safety Rules"
Enrol now for the next intake Certificate III Arboriculture and Diploma. Now booking chainsaw courses running regularly (all levels), EWP Licence, First Aid, Working at heights, Chipper Stump grinder Polesaw and AC/DC. Contact us for your qualifications, short courses VOC, RPL and refresher training. Train with us and leaf qualified. See our website www.trainingfortrees.com.au for details or email info@trainingfortrees.com.au