This year is wrapping up with a list of terrible accidents we don't want to hear about any more in 2017. This all goes to show how much training matters.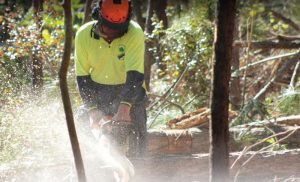 As we draw to the close of an extremely busy year, it is normally the time to reflect, relax and recoup with the Christmas break fast approaching and the prospect of recharging with a couple of cold beers and the beach at your feet.
On a sad note, while reflecting on the past year, there have been several deaths and serious injury incidents that have occurred in the tree industry and several that are subject to ongoing investigations and coronial court judgements.
Some of accidents that we are hearing about would appear to be caused by lack of maintenance planning and preparation. While others would sadly just seem to be due to unforeseen circumstances.
At Training For Trees we are committed to encouraging safe work practices and standards and have a close allegiance with WHS who often seek our assistance with their investigations in an independent advisory capacity.