This article was originally going to be a follow-on from the last edition regarding WHS in the workplace and gear checks, but in light of the recent storms, floods and weather events of the year we will now discuss storm clean-up instead.
---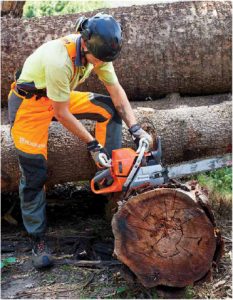 Storm clean-up
Regarding chainsaw safety and the way their use is portrayed in the media, as usual the news crews followed the guy with the safety orange singlet stubbies and maybe steel capped boots with a helmet, but no ear protection in a lot of the shots of the clean-up, but certainly not much in the way of PPE.
It would appear that in light of the recent hot weather and emergencies PPE such as chainsaw pants and helmets are often not being worn.
This is not acceptable and there is no excuse not to wear the correct PPE at work.