Let's have a fresh start of 2017 and focus on improving safety, implementing zero harm policies, investing on training and skills assessment.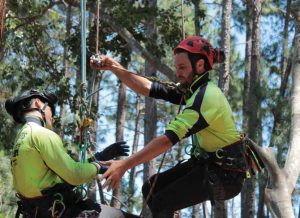 We are already well into 2017 and the future for Arboriculture in Australia is looking good. The new training package that has involved considerable efforts from many dedicated people is ready to roll out and can only mean good things for our wonderful industry.
I have been involved with the industry advisory group that is managing the process of updating the industry training package for several years now and have to say I am excited to be involved. It really is a case of onwards and upwards.
At Training for Trees we are committed to encouraging safe work practices and standards and have a close allegiance with QLD Workplace Health and Safety who often seek our assistance with their tree related investigations in an independent advisory capacity.